Alioth Epsilon Fenrir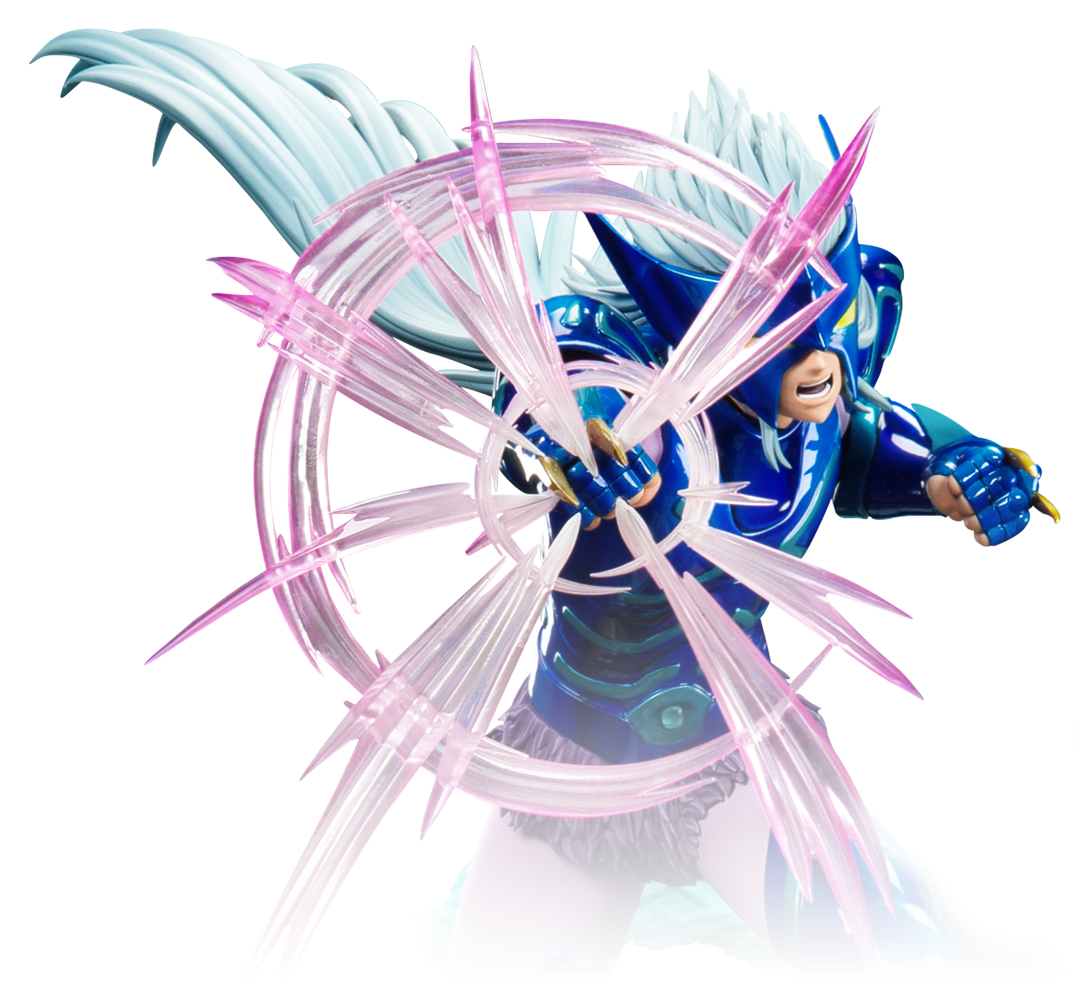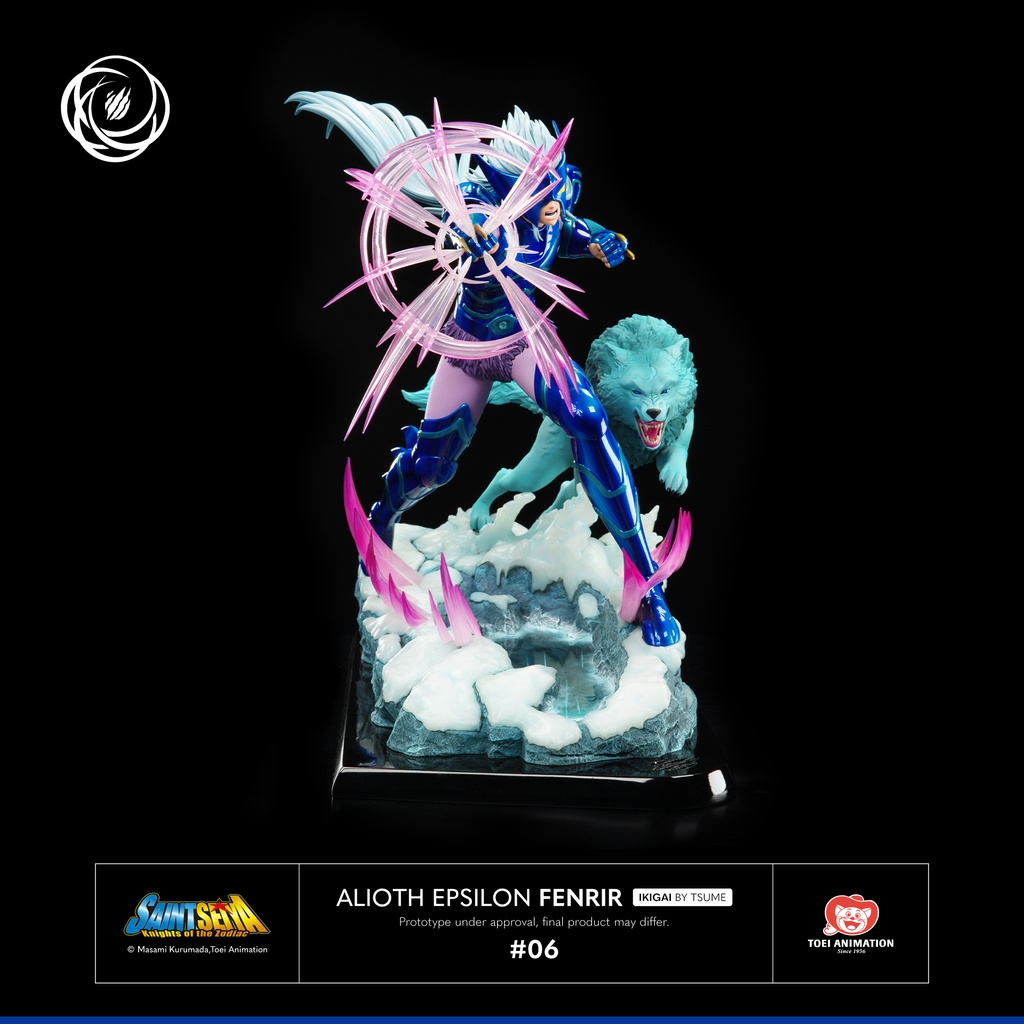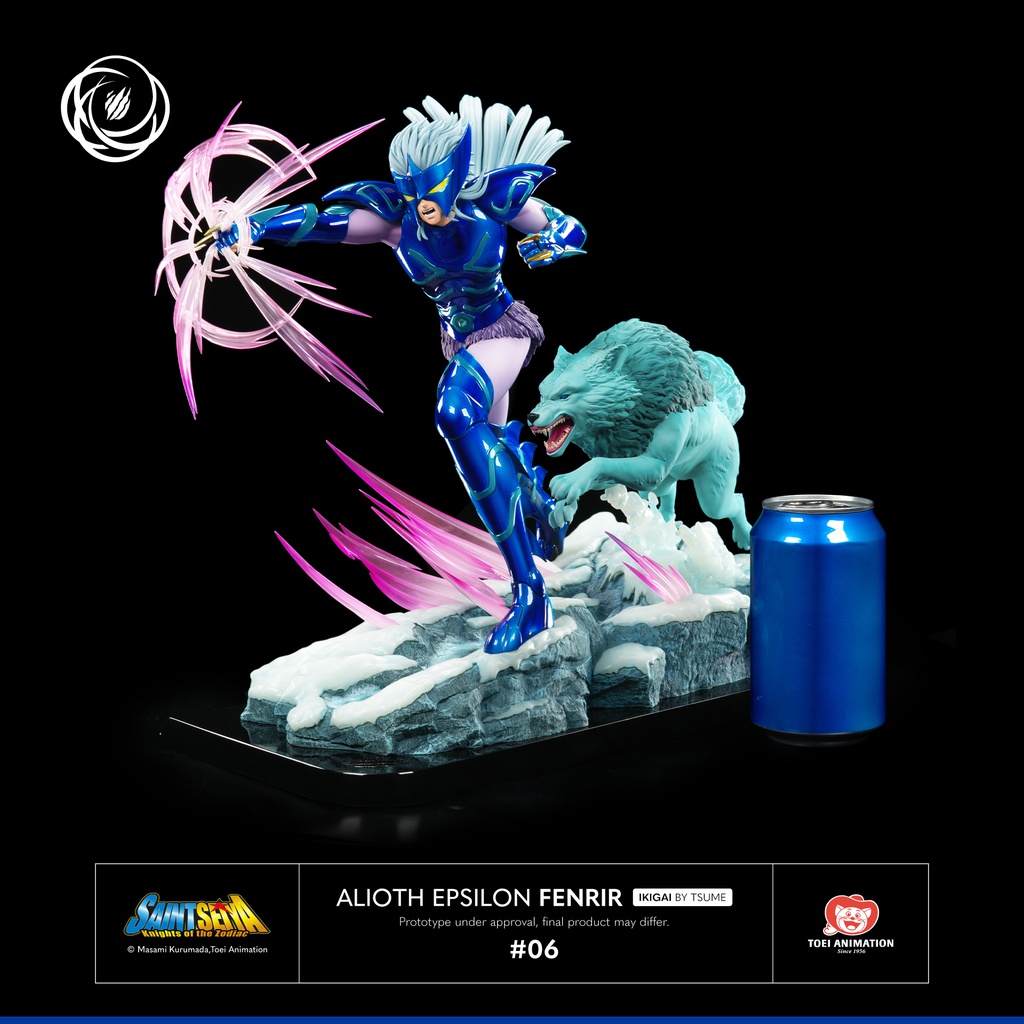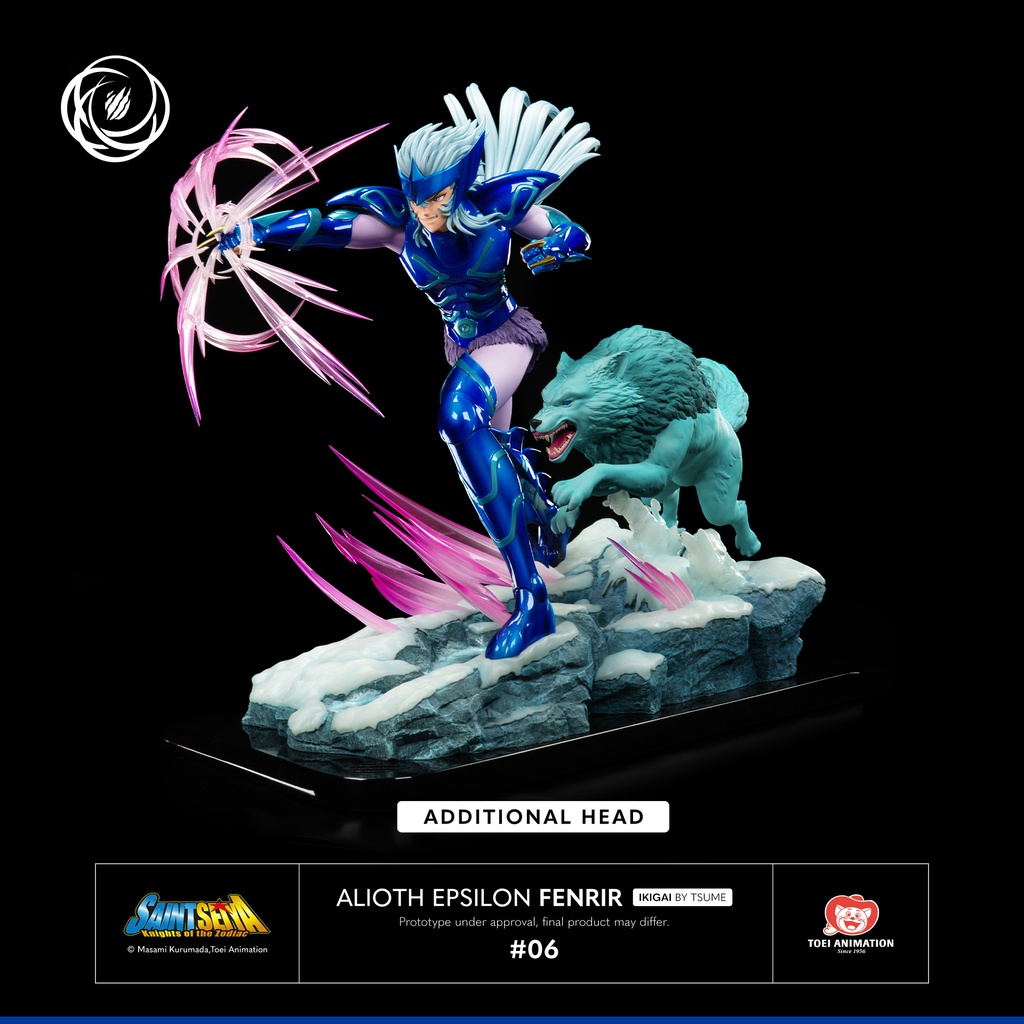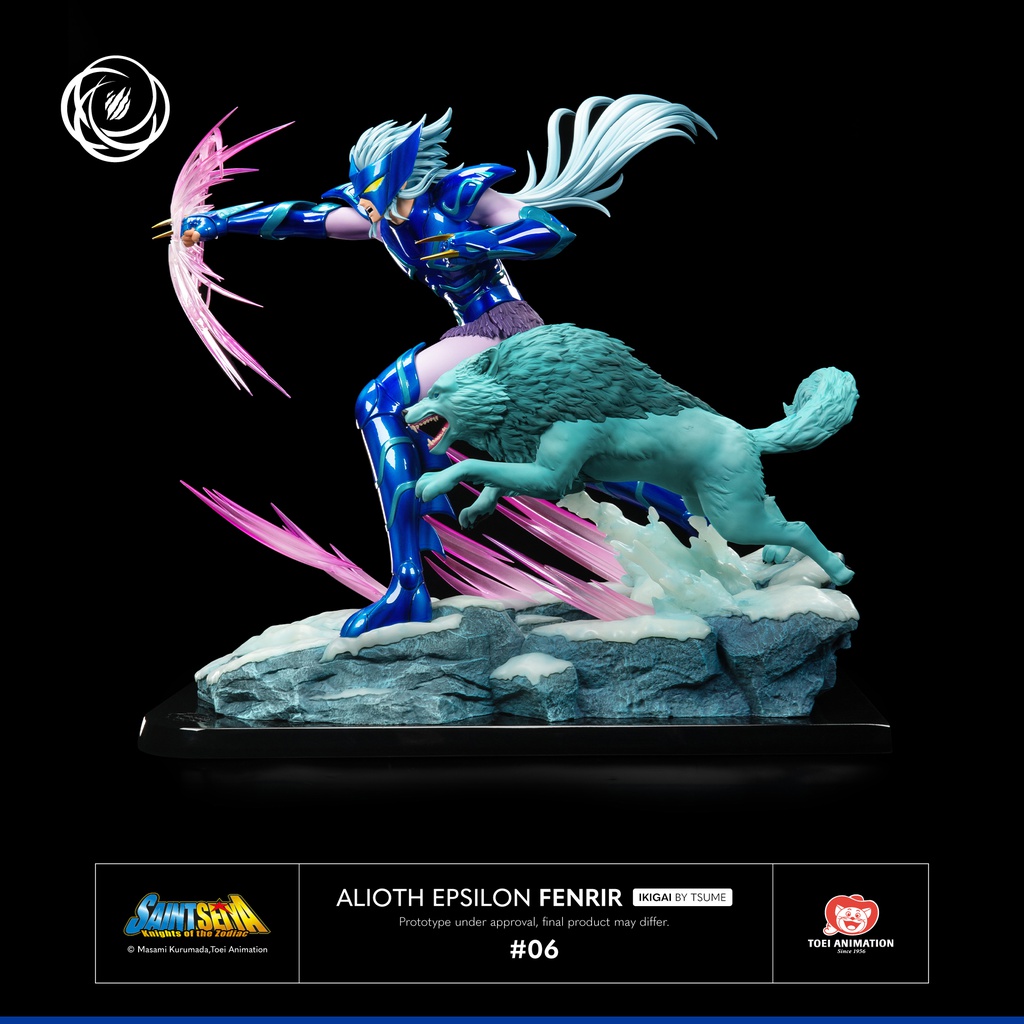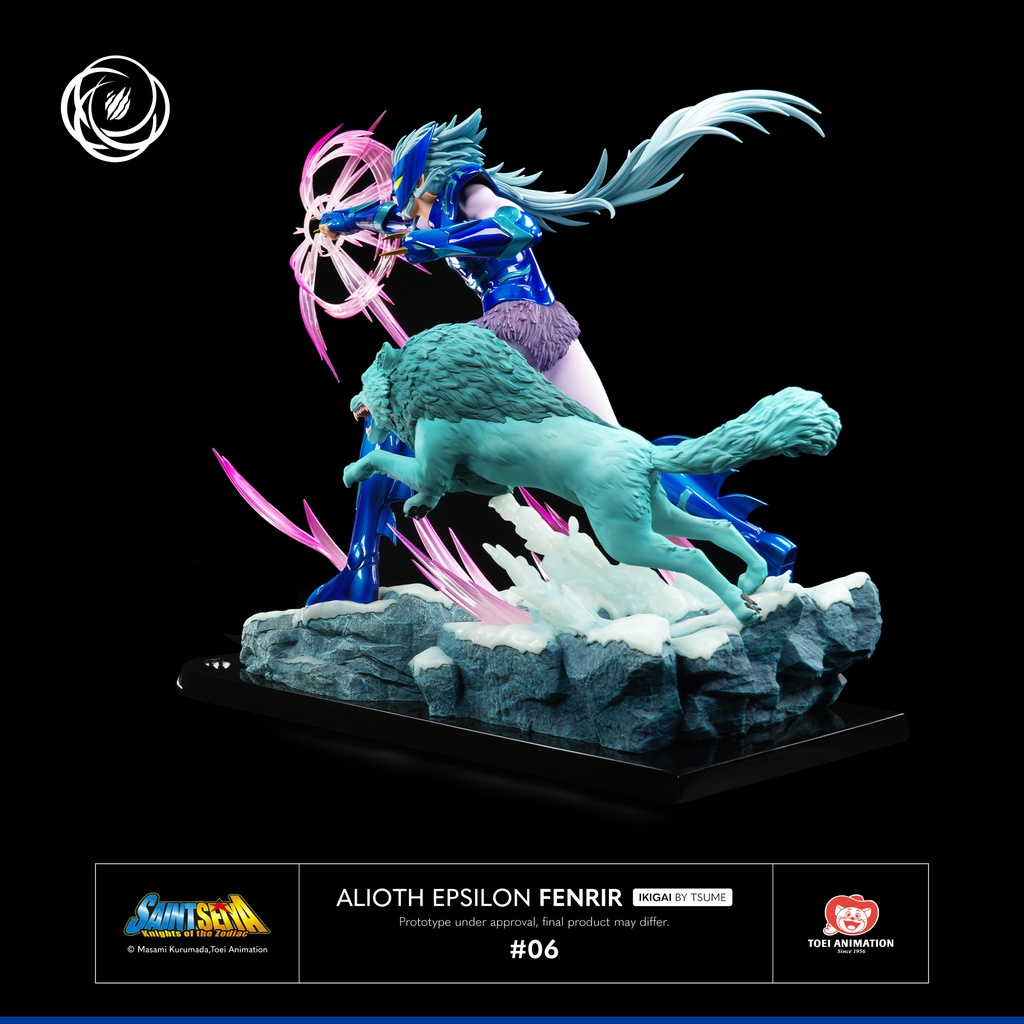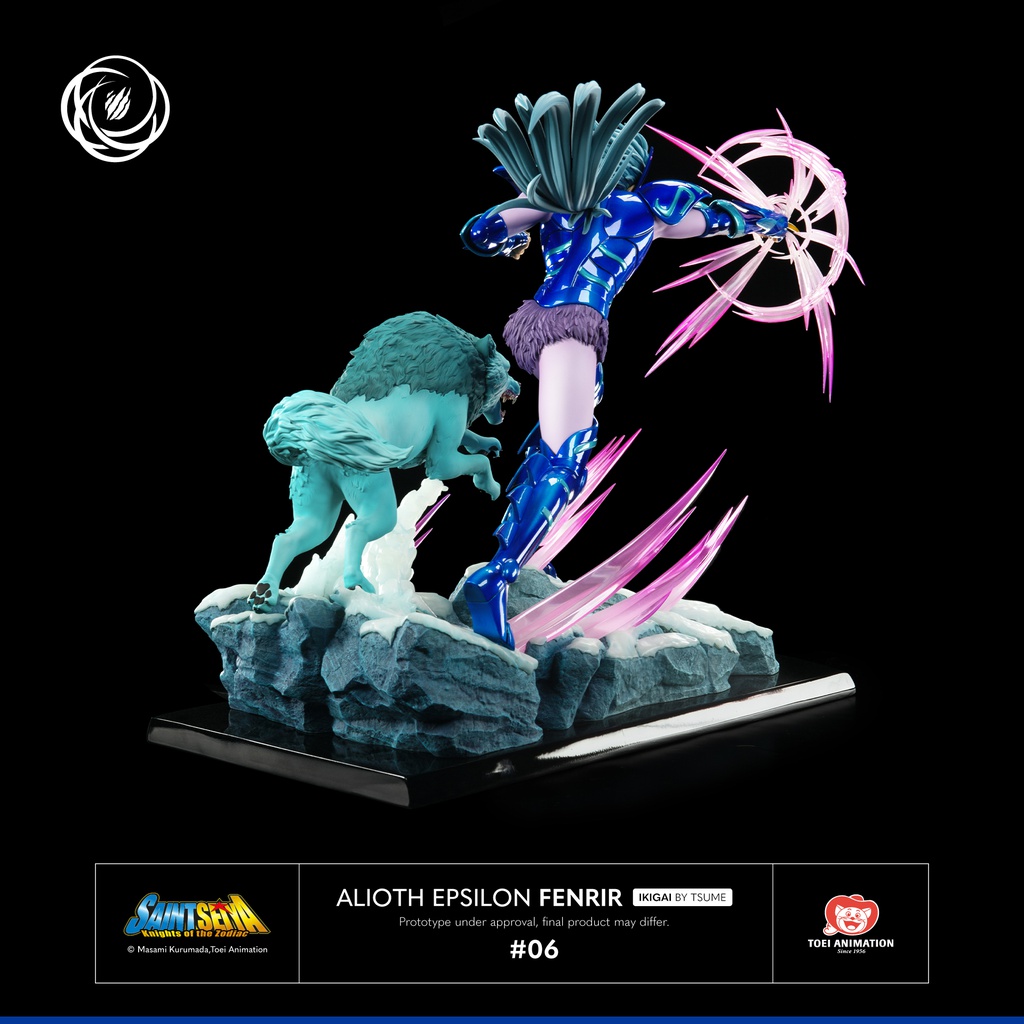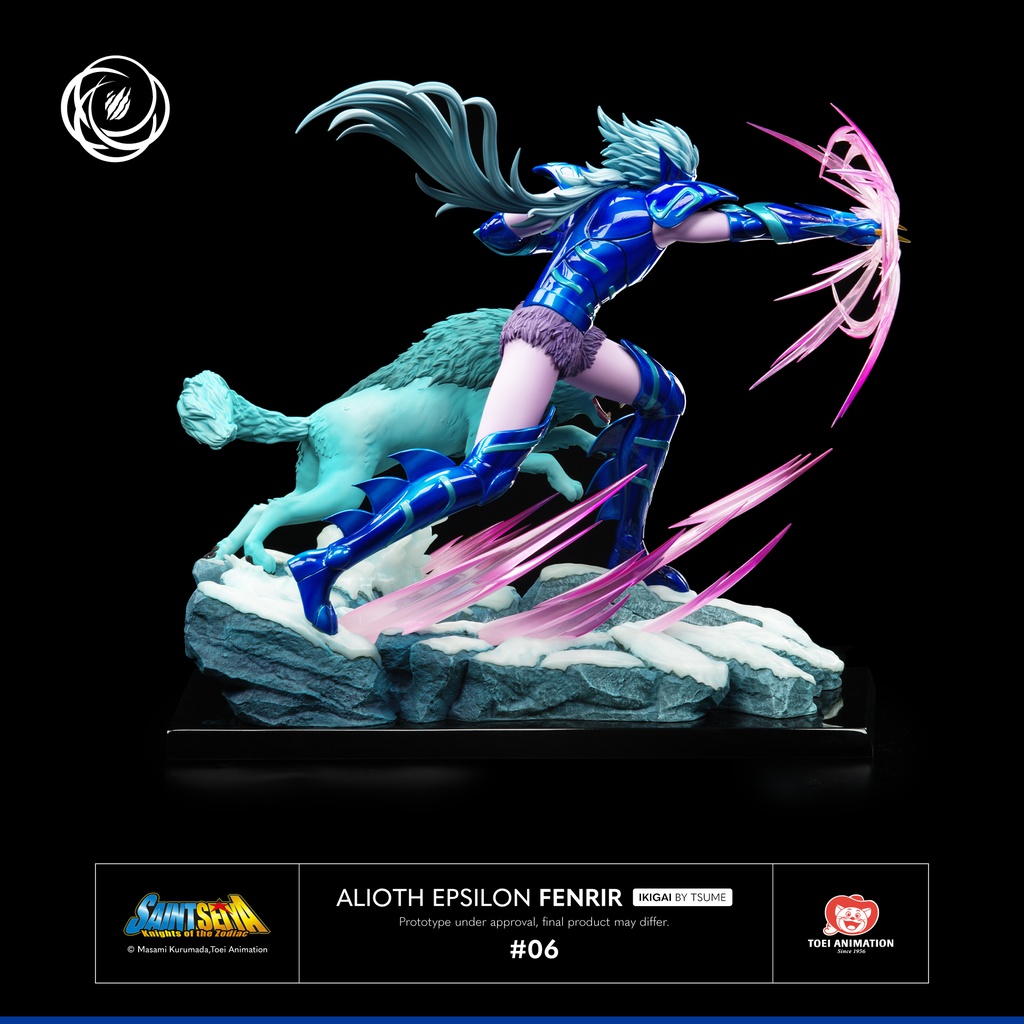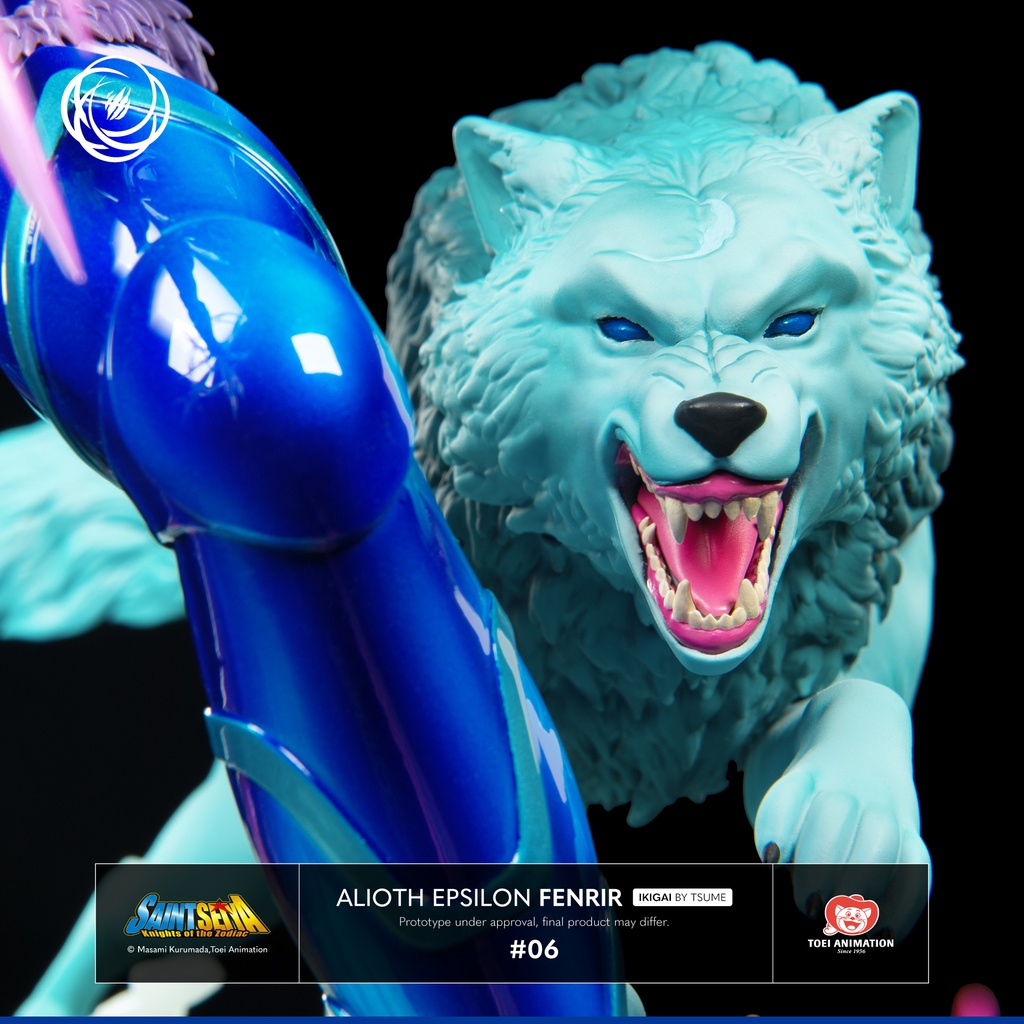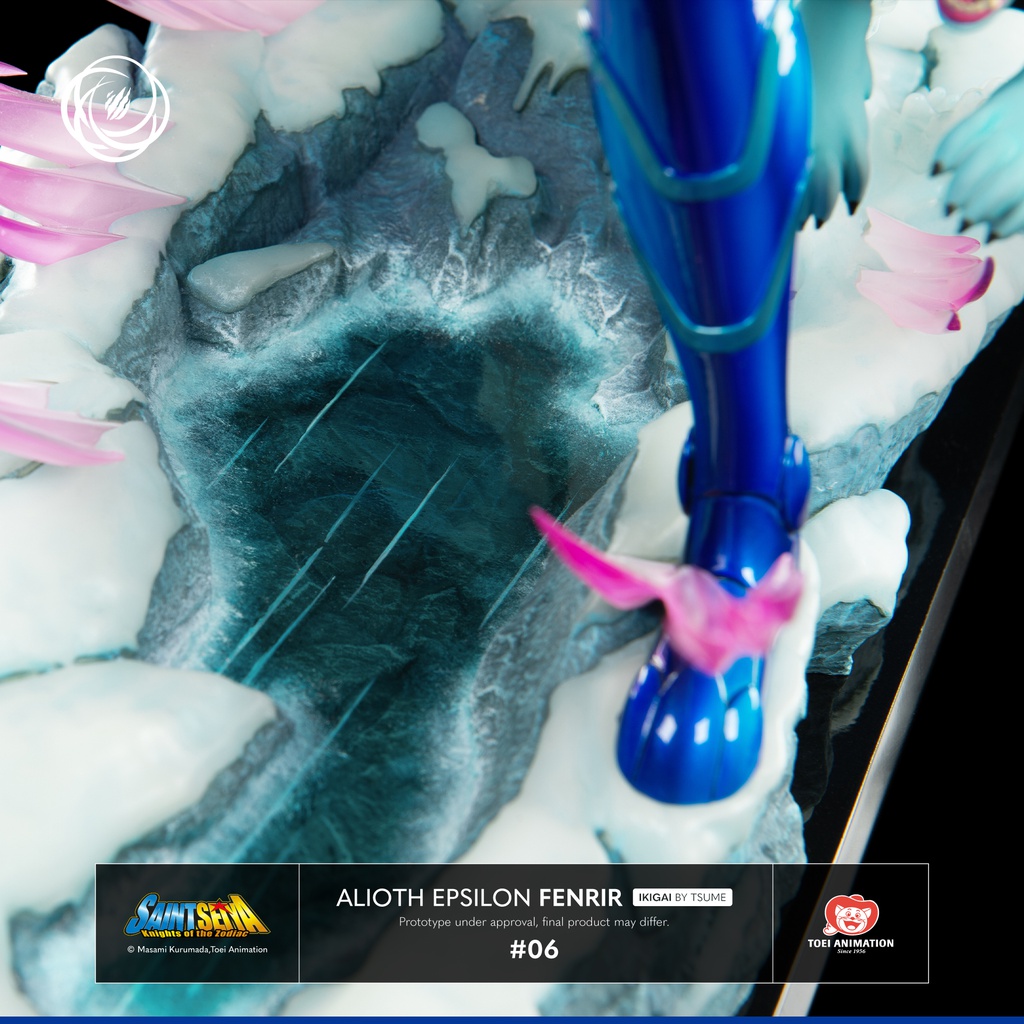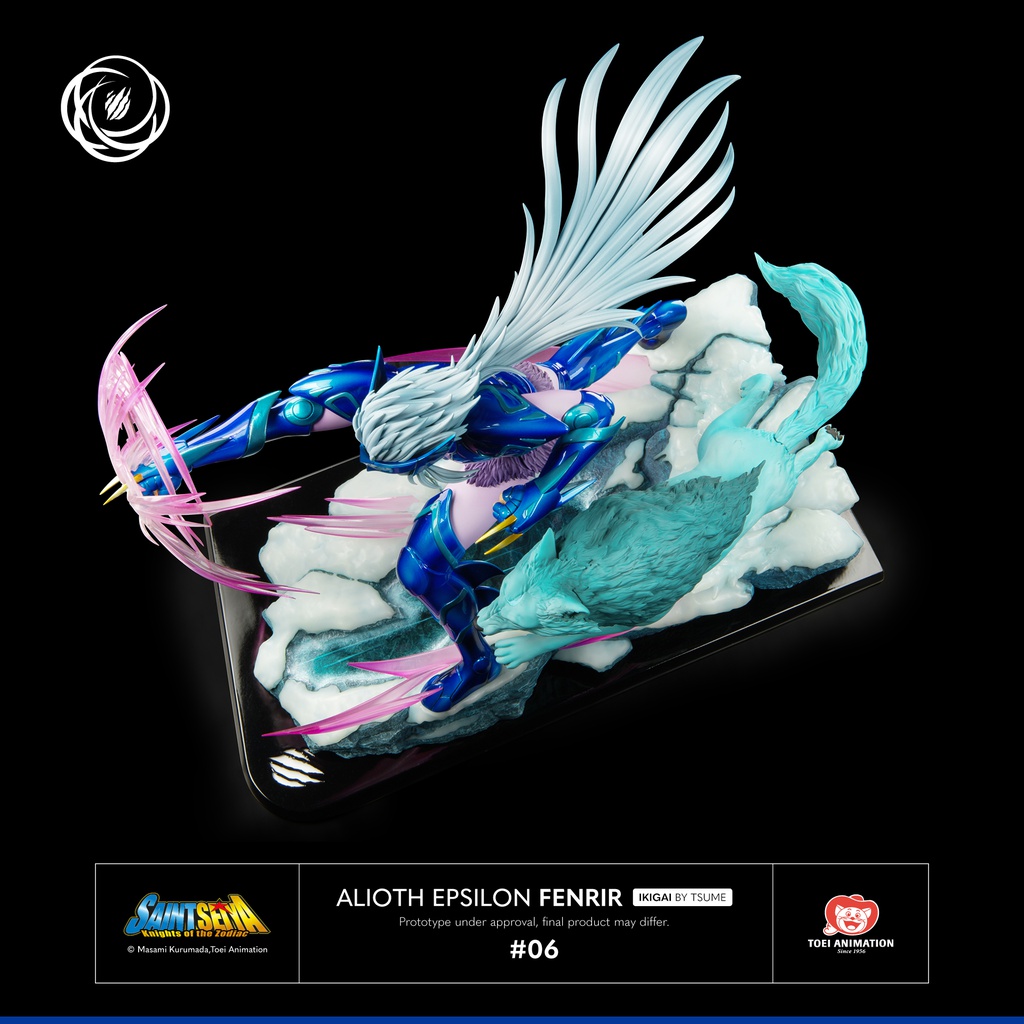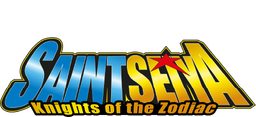 This statue represents Alioth Epsilon Fenrir and his wolf Ging, inspired in particular by the episode « Bared Fangs! The Northern Wolf Fenrir » from the Asgard arc. While Athena prays to Odin, King of Asgard, to prevent the ice from melting, her Saints continue their quest for Odin's sapphires, as evoked by the snowy bedrock. This is how Shiryu finds himself face to face with Hilda's envoy: Fenrir, the Epsilon God Warrior, accompanied by his pack of wolves that will not budge! We see here the God Warrior in the service of Odin and Hilda, going on the attack in his varnished midnight blue Cloth reminiscent of the eponymous giant wolf from Norse mythology, the son of Loki, God of Mischief. With his arm outstretched in the Dragon Saint's direction, Fenrir temporarily blinds him by assaulting him with his searing « Wolf Cruelty Claw » capable of defeating his opponent's Rozan Shō Ryū Ha!

Concentrating his Cosmo in his fist, the God Warrior then fires it in the form of enormous claws which carve up the enemy at the speed of light, as seen in the pink transparent resin effects. Fenrir has two interchangeable heads, one showing his mischievous expression as he brutally lacerates his enemy, the other wearing his helmet with an expression of cold anger. Weakening his fellow man, the Warrior who trusts only wolves will not spare those wild beasts devoid of humanity who once abandoned him : men. Adopted by the wolf pack after rescuing Ging, the blue wolf is loyal to him for life and fights here by his side, swooping down on their foe, looking enraged with bared fangs! This duel thus marks the confrontation between the one who believes in the love of men and the one who has renounced it, a fight between two contradictory ideals that undermine the Bronze Saint...

© Masami Kurumada,Toei Animation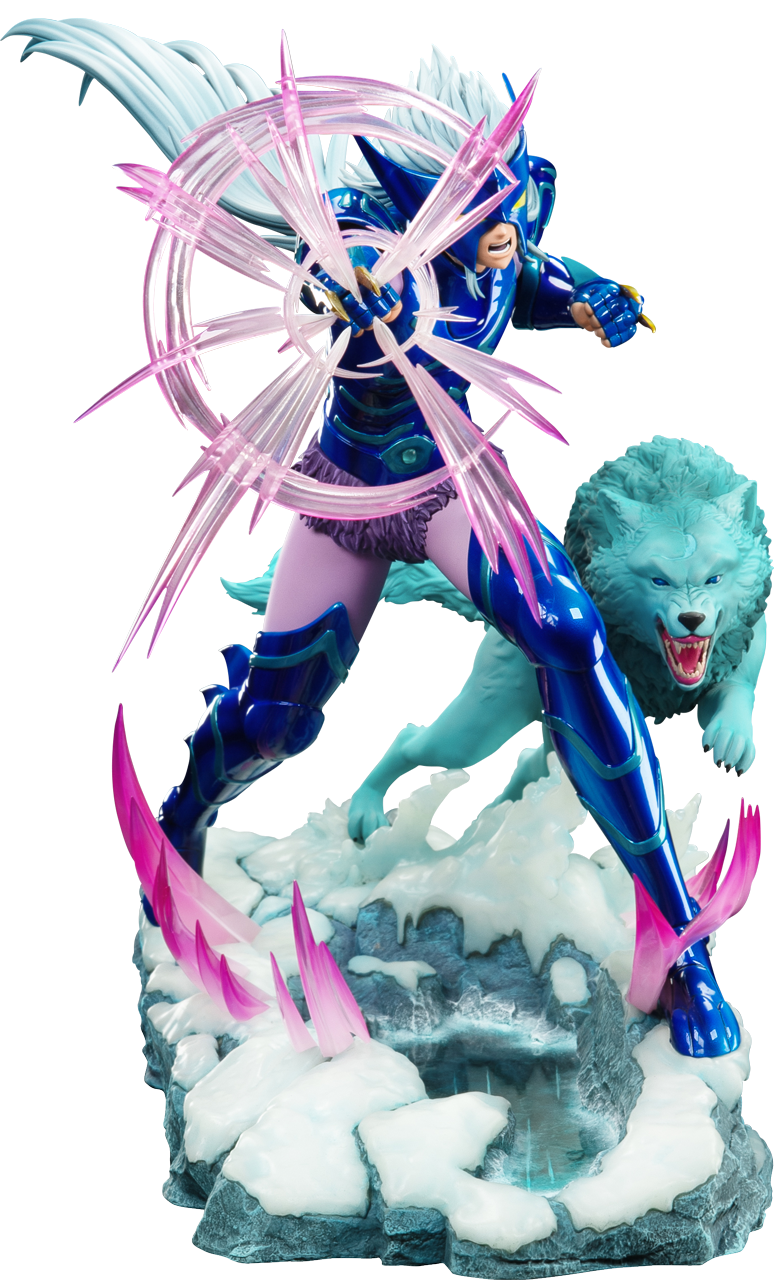 CHARATERISTICS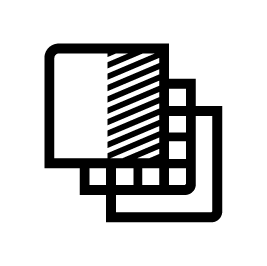 Polyresin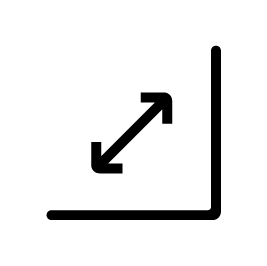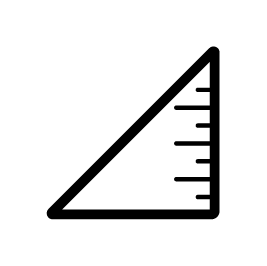 18 X 36 X 32 CM

1600

QUARTER 4 2023 - Q.3 2024