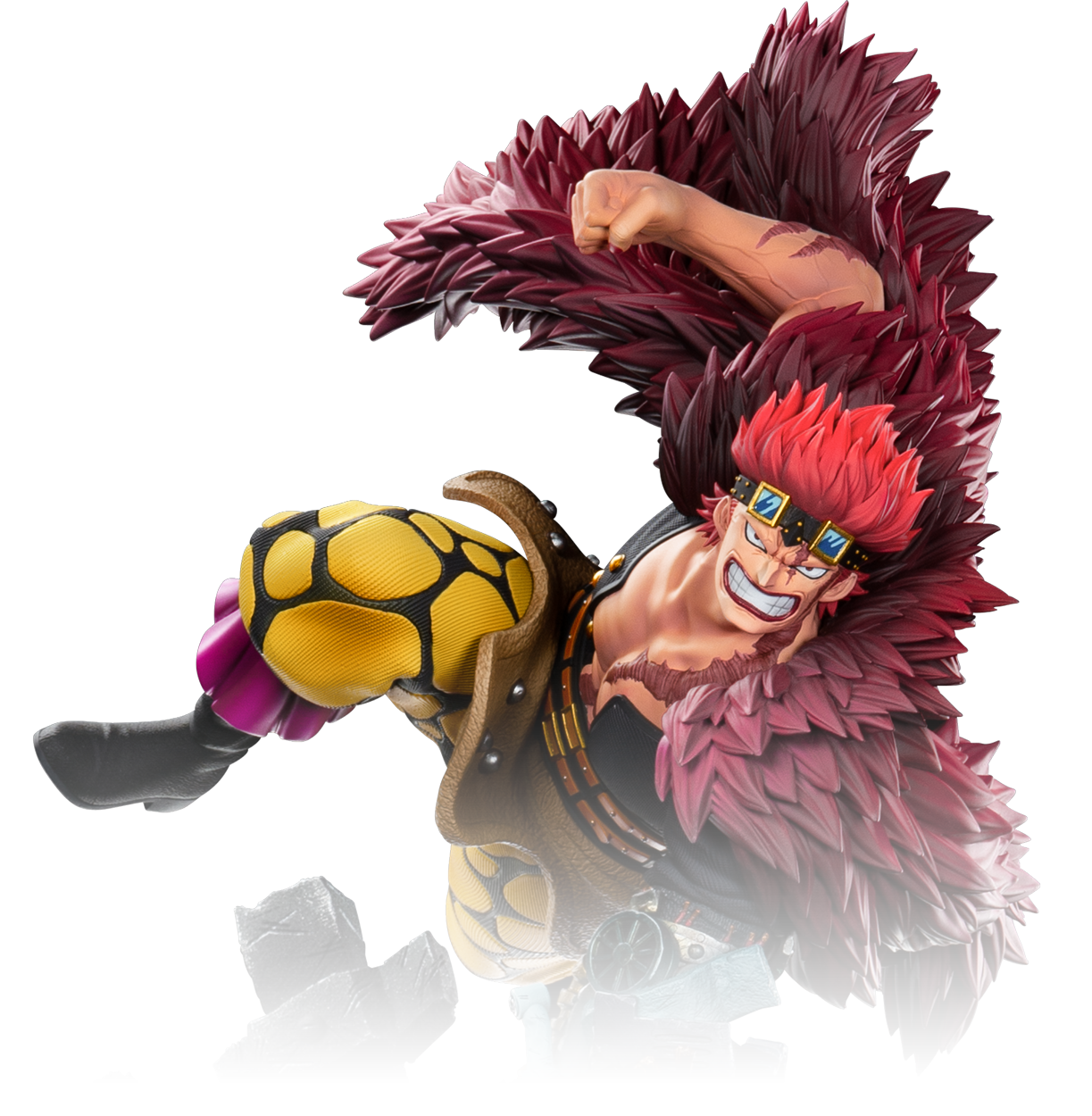 EUSTASS KID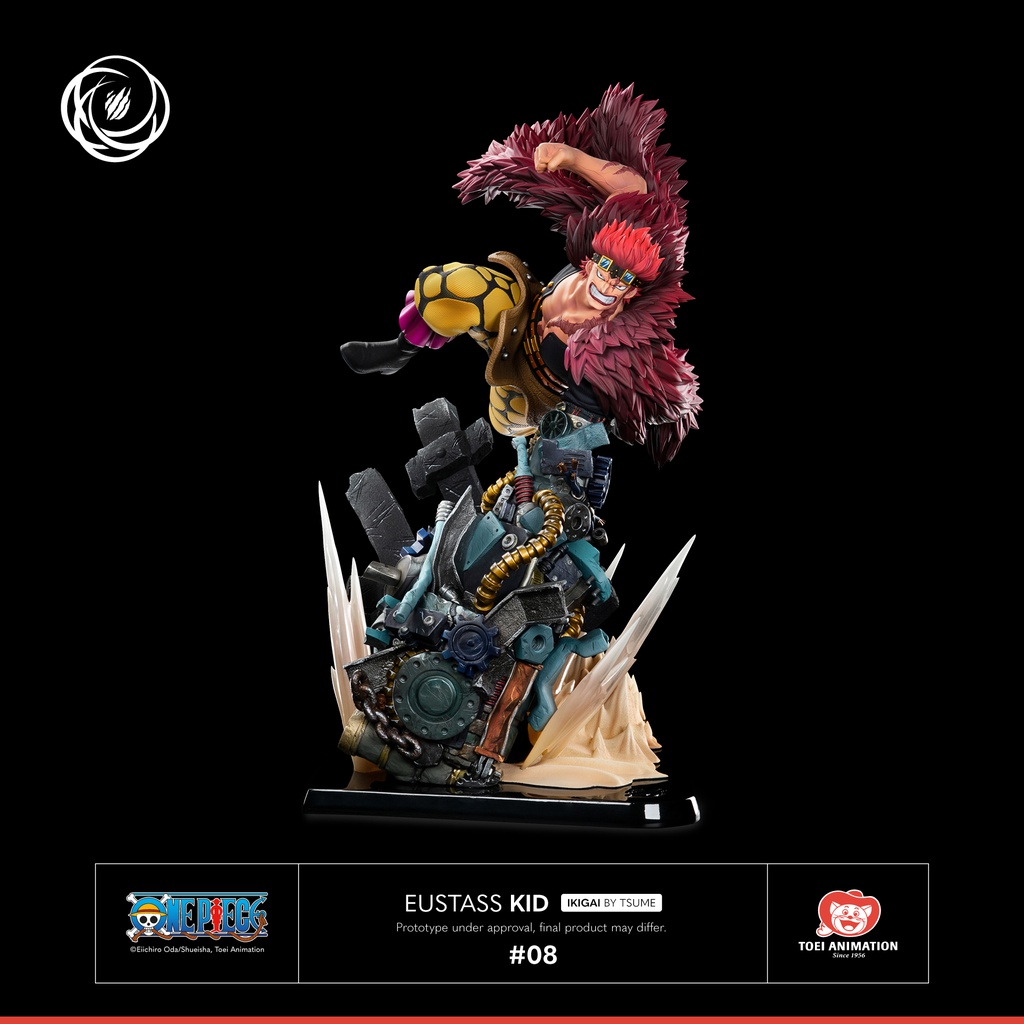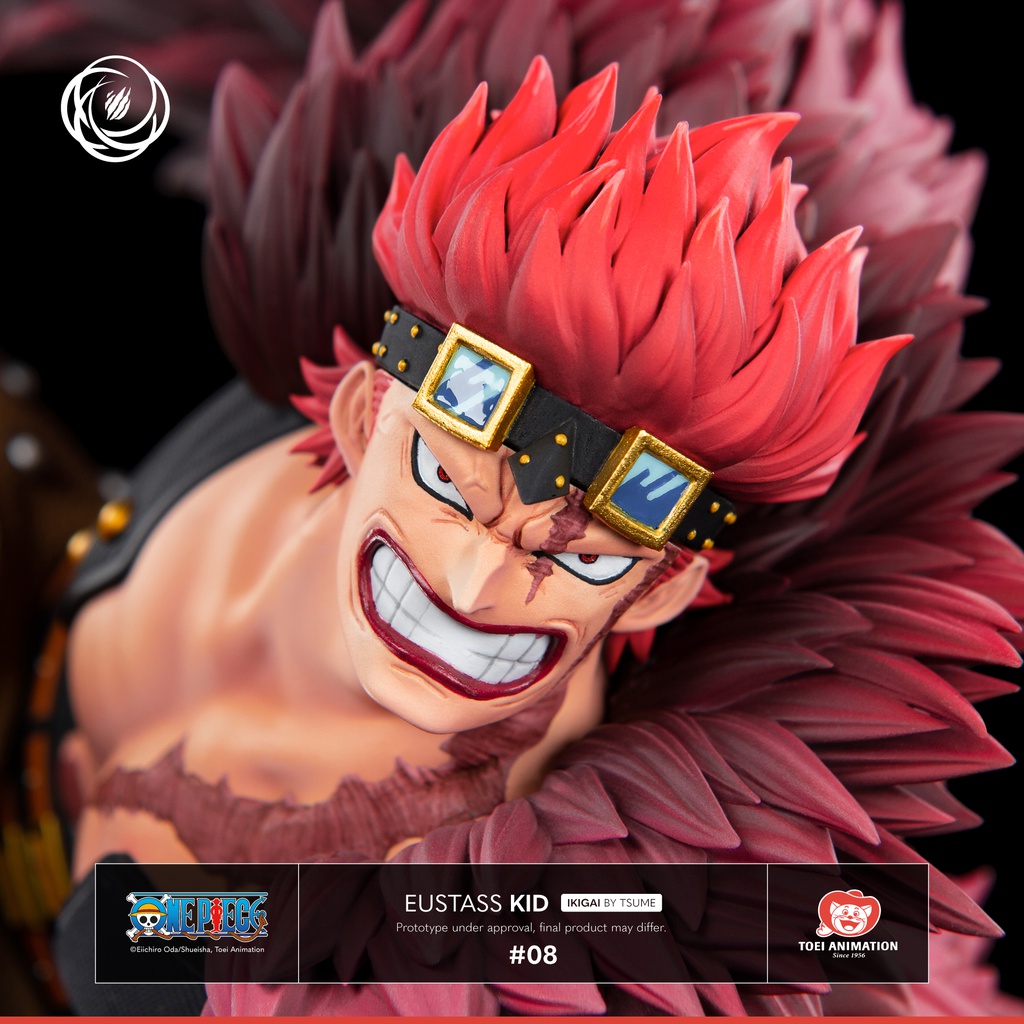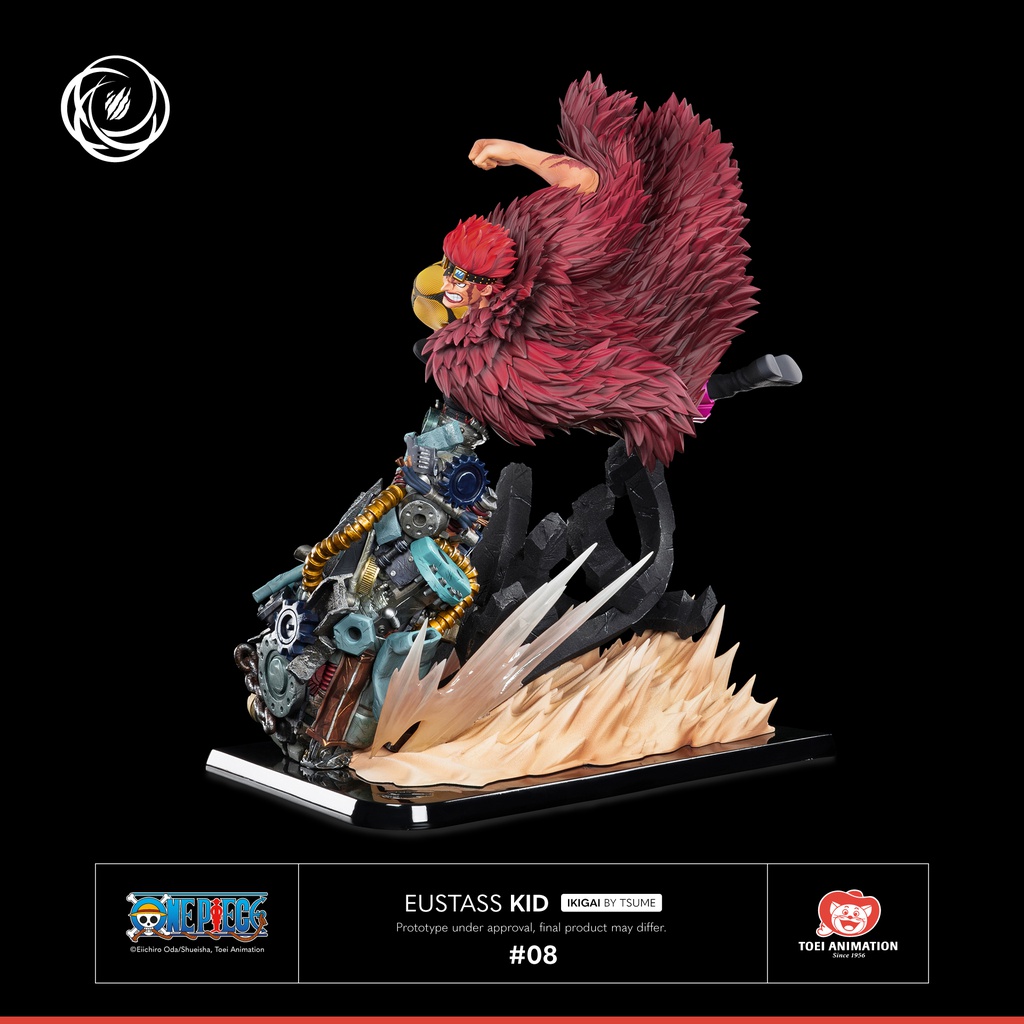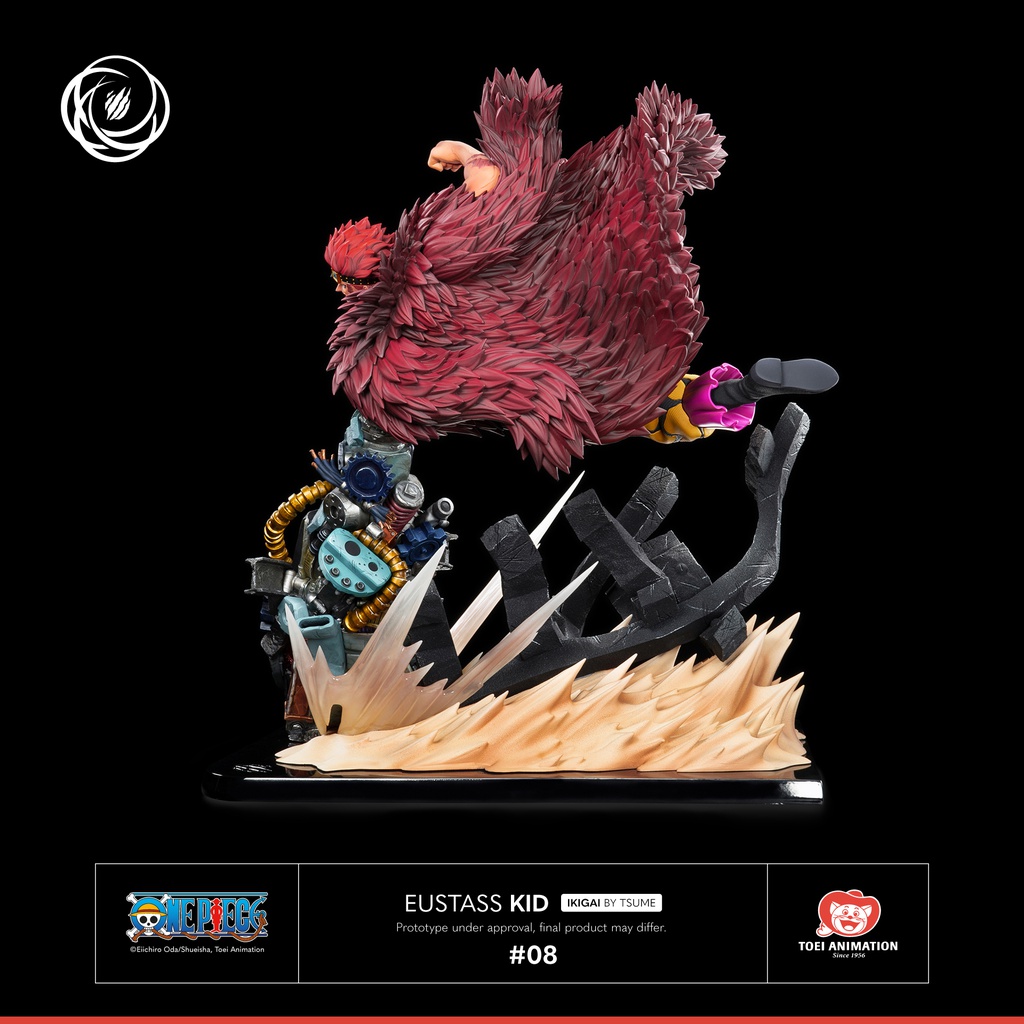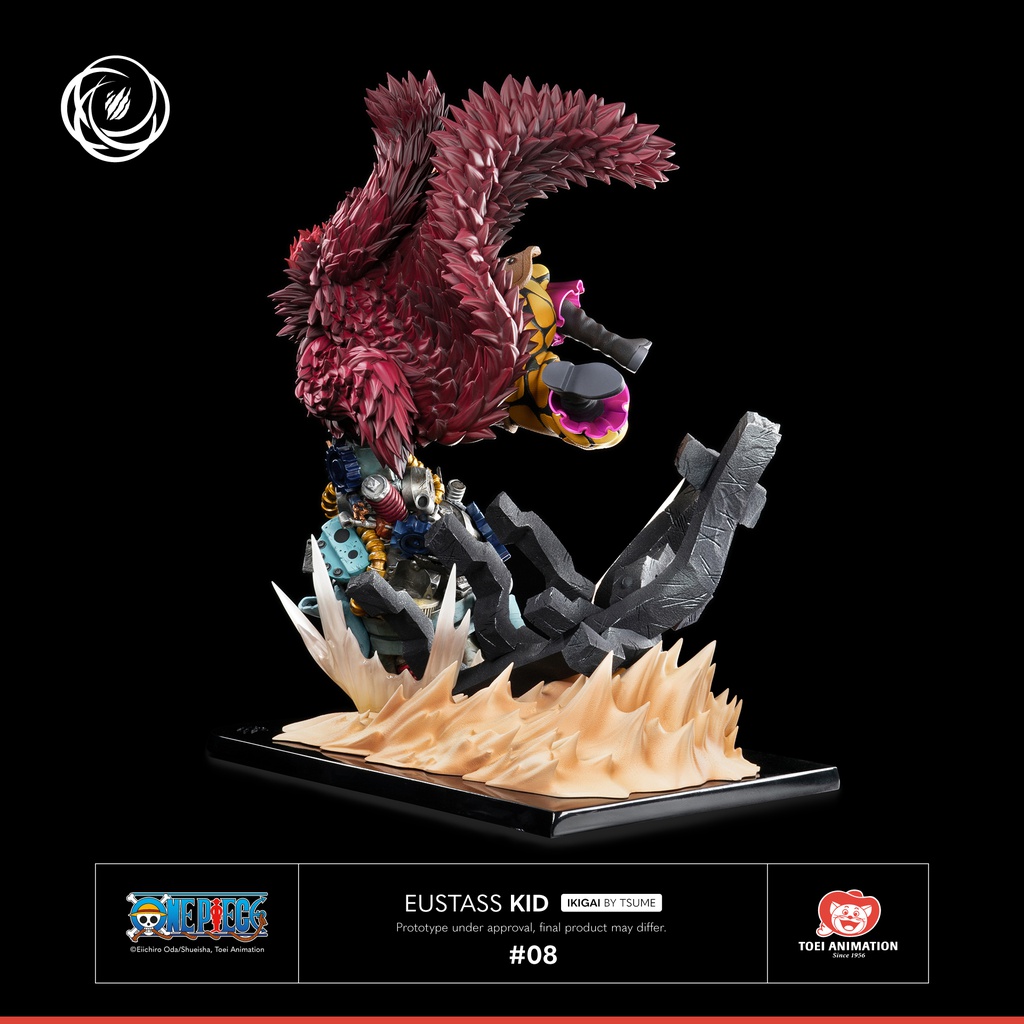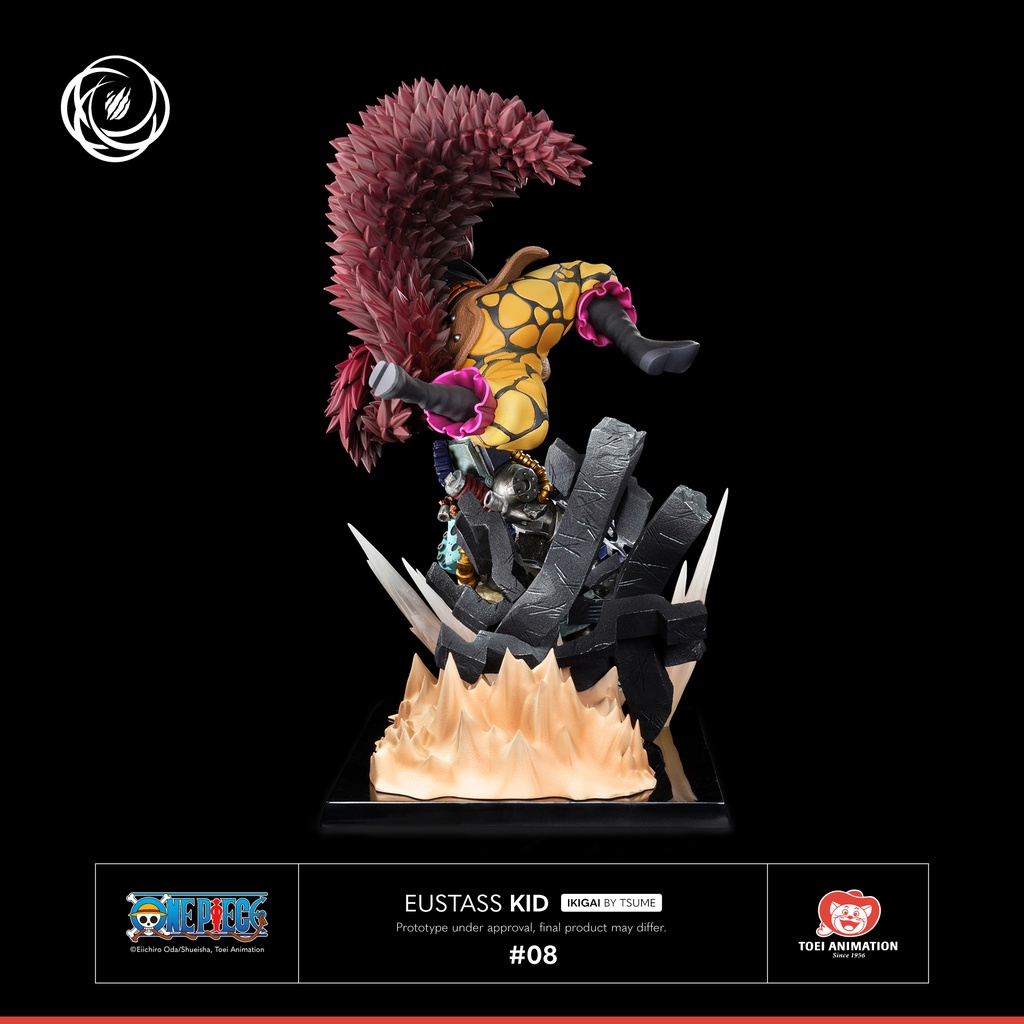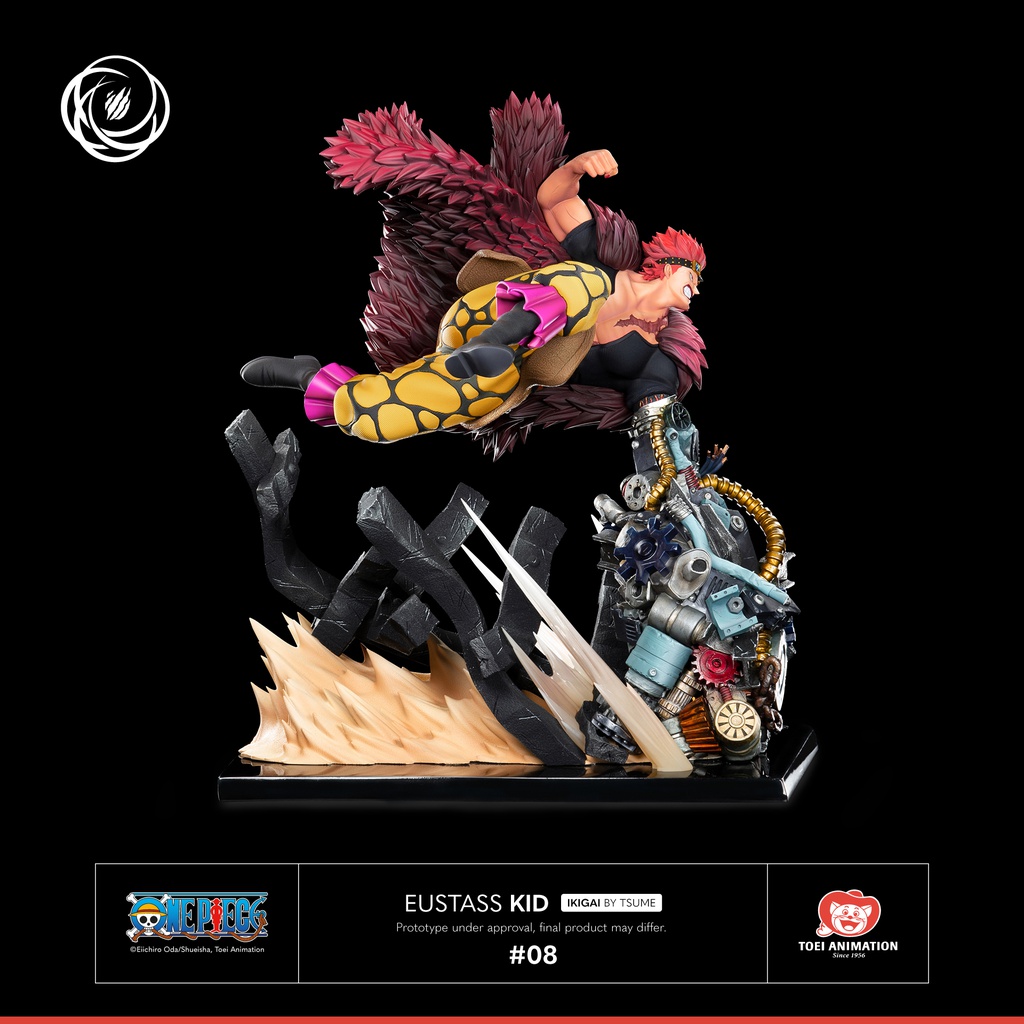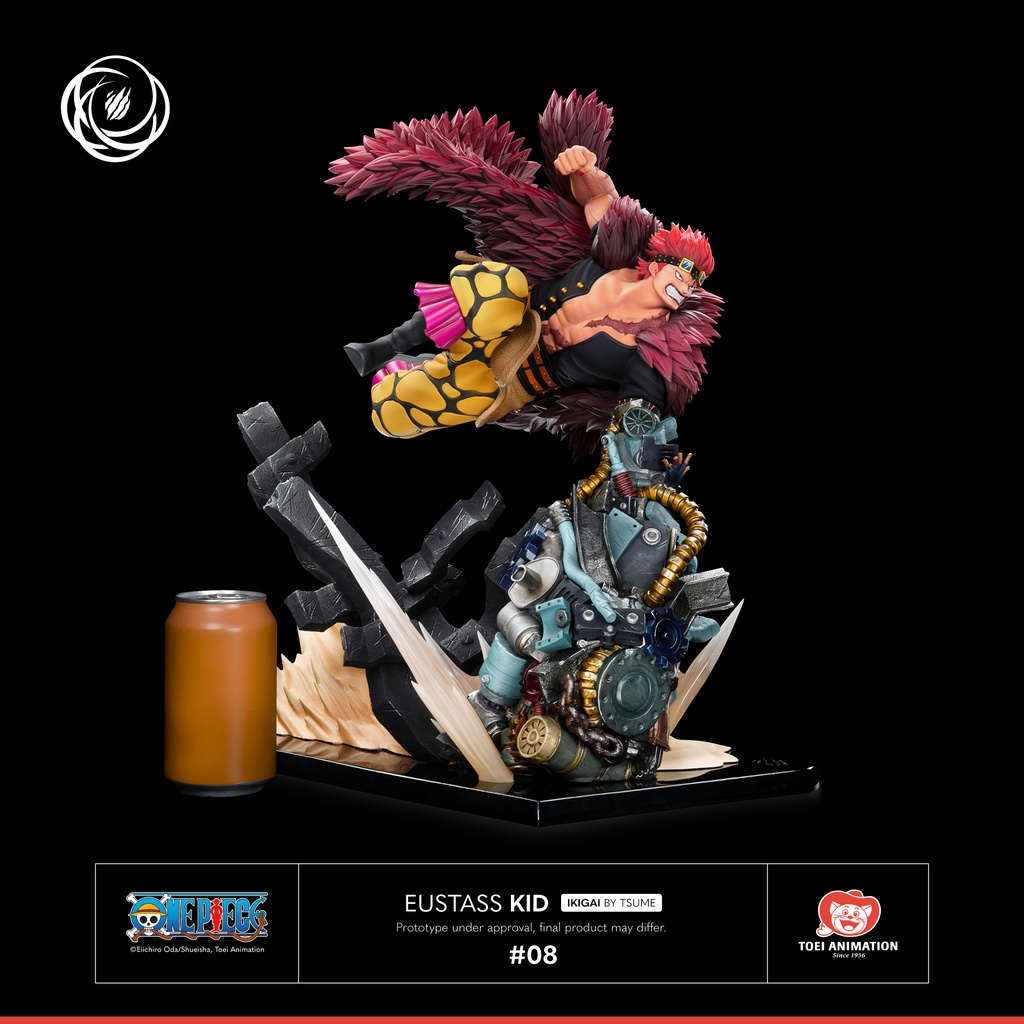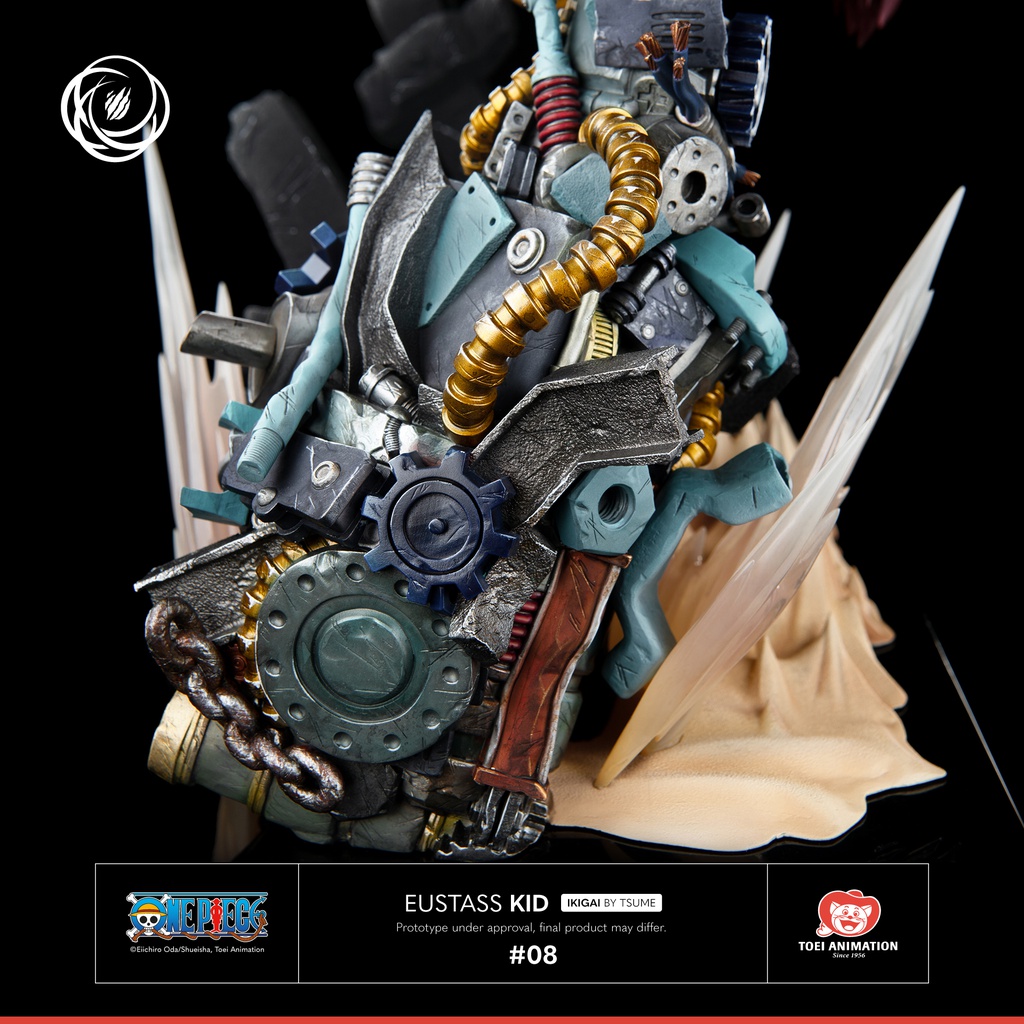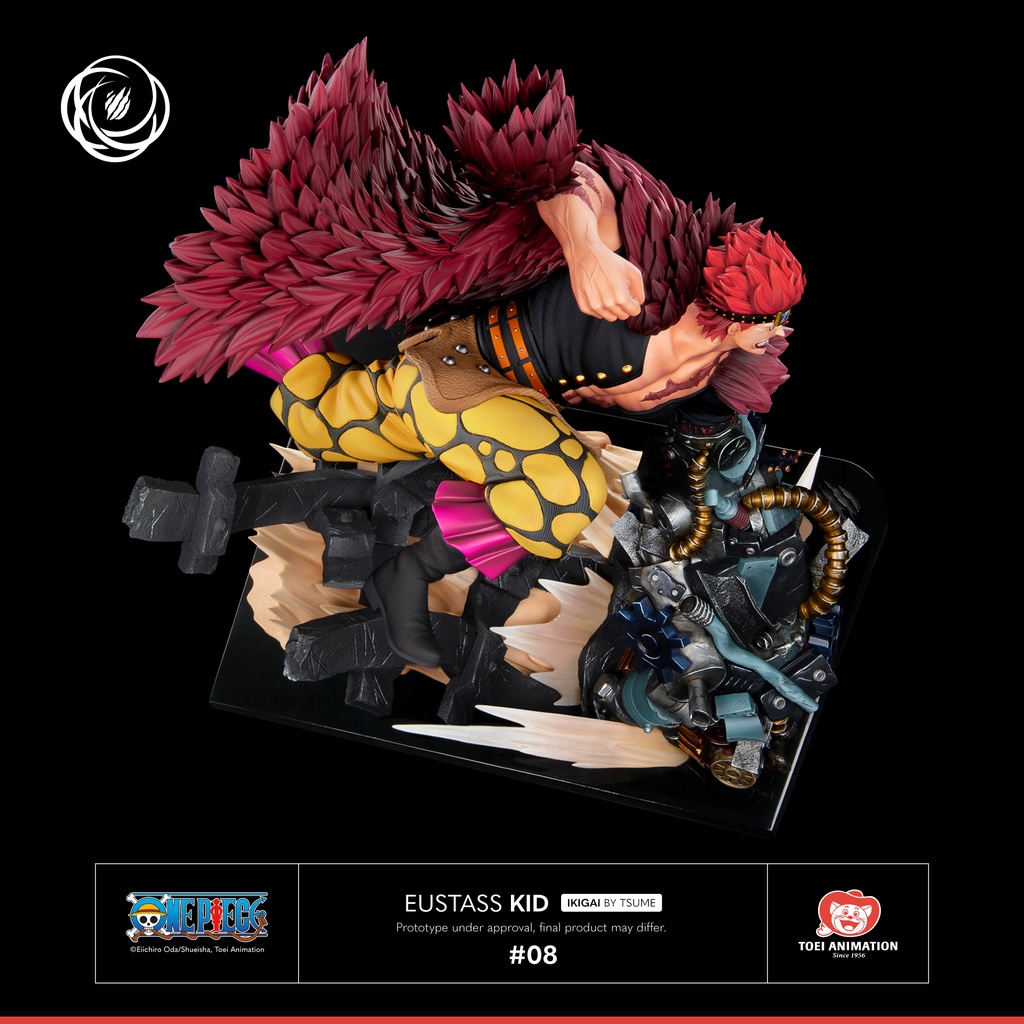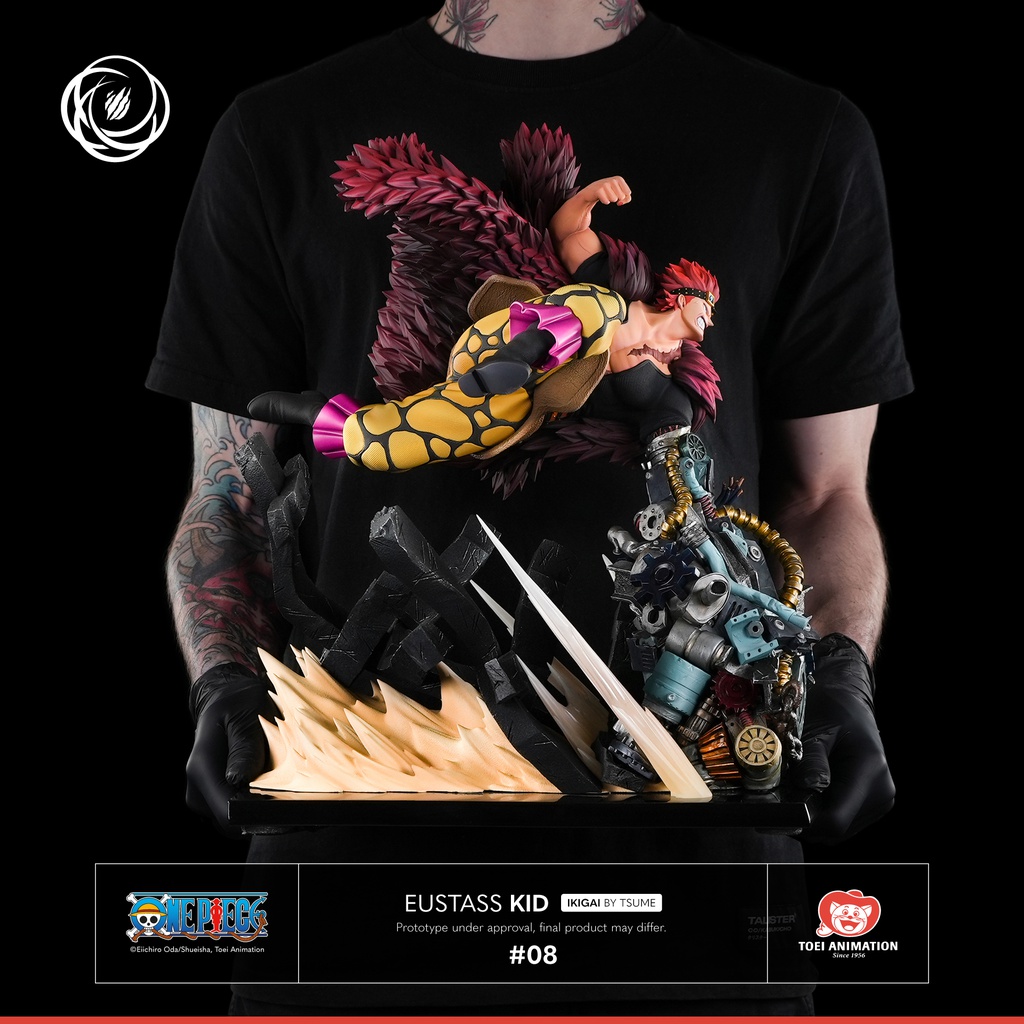 CHARATERISTICS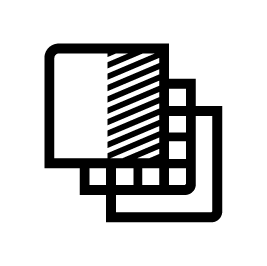 Polyresin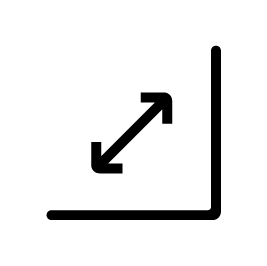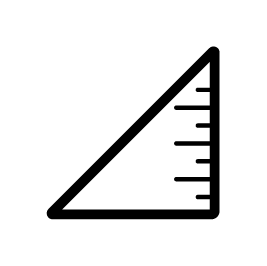 22 X 36 X 43 CM

2000

QUARTER 1 2024 - Q.3 2024


« We're off, Killer. Let's get our guys. We are charting our own course. »
-
Kid

This statue is an interpretation of the episode "Warriors' Dream! Luffy's Conquer of Udon! " from the Wano Country arc. After the prisoners of Udon finally find the courage to revolt against Kaido and Orochi's unjust yoke, they deem a pirate like Luffy untrustworthy, while Eustass Captain Kid rejects his offer to join the fight against Kaido. Killer having freed him from his chains, they will leave Udon together, thanks to his Devil Fruit's shattering power!

We thus see the powerful and menacing Supernovae of the Worst Generation, with his grimacing blood red lips and his angry dark gaze crossed by his lightning scars going into action! Using the skills of his Jiki Jiki no Mi, he transforms his crippled arm after his confrontation with the Red Head into a real weapon of mass destruction! As the prisoners watch the metal debris levitate around them, the ruthless Captain of the Kid Pirates draws them to him to build himself an indestructible, gigantic mechanical arm, made up of cogs, chains, pipes and innumerable and imposing metal parts!

Throwing his glowing-hued fur coat revealing the wounds on his muscular torso, his good fist clenched, he thrust his mighty Punk Gibson mechanical fist against the thick bars of the gate of Udon Prison, causing it to crash violently, as showed by the crashing effects in transparent resin or the dust rising from the ground suddenly. If Kid shares the same dream as Luffy, he intends to achieve his goal in his own way: by using his iron fist to smash every obstacle, determined to pulverize the very limits of the impossible!
Artistic direction / Art Concept / Paint : Tsume Team & Anaïs Barbeau
©Eiichiro Oda/Shueisha, Toei Animation