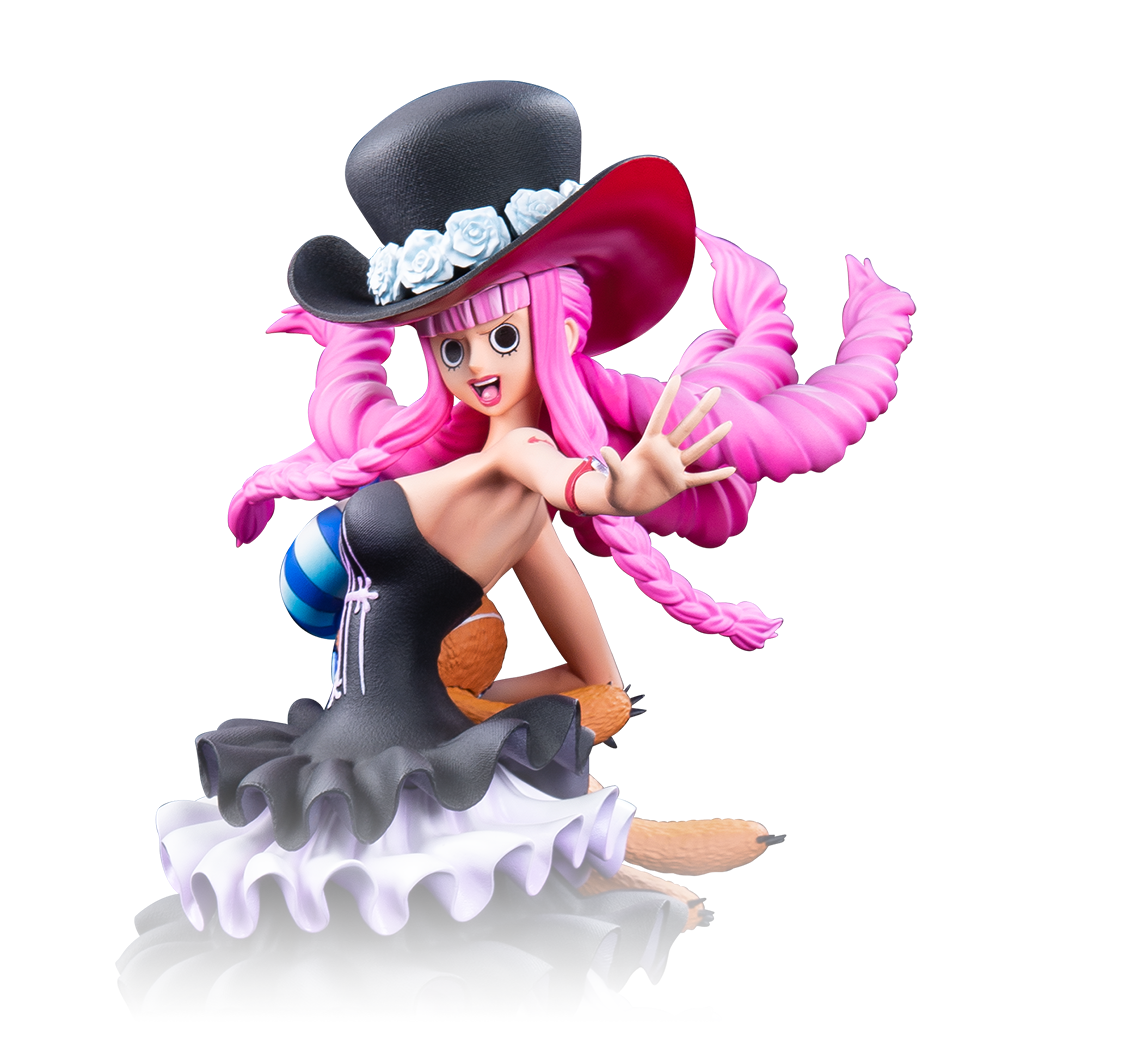 Perona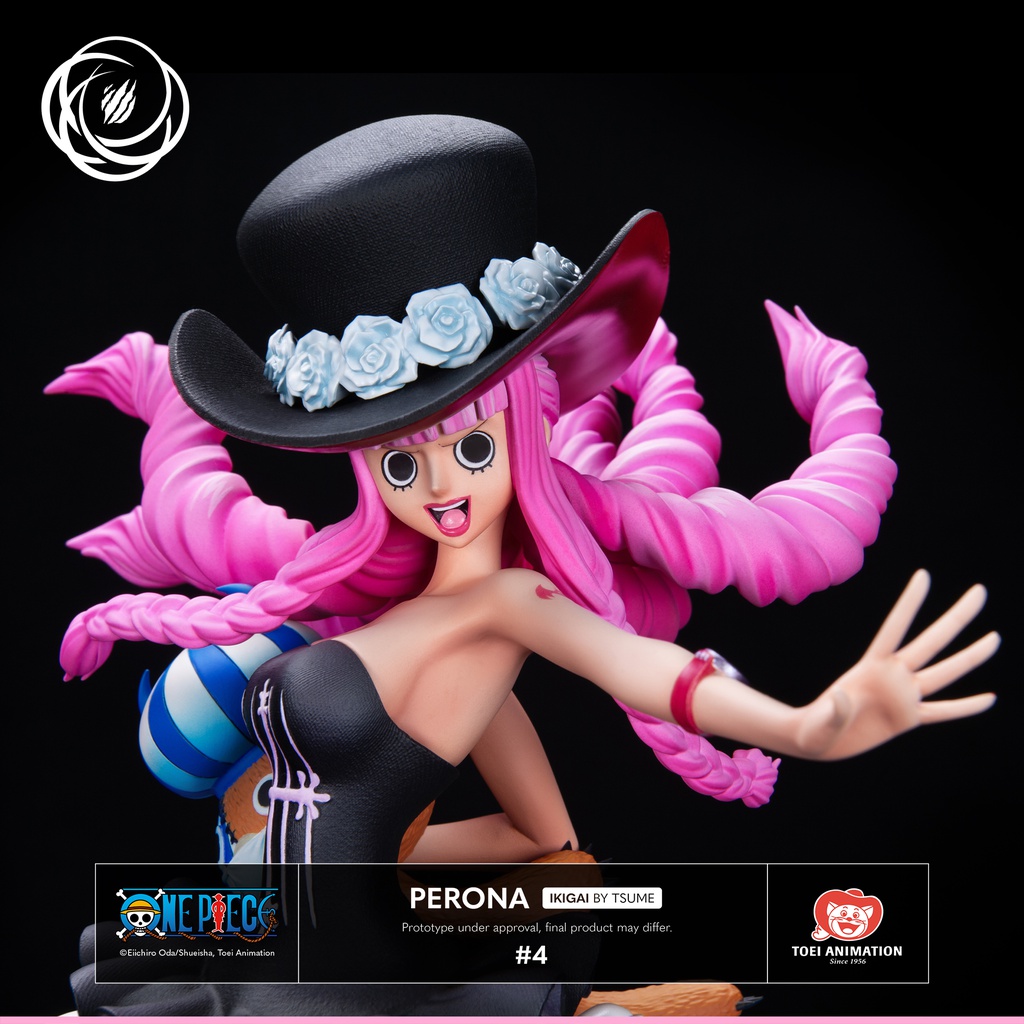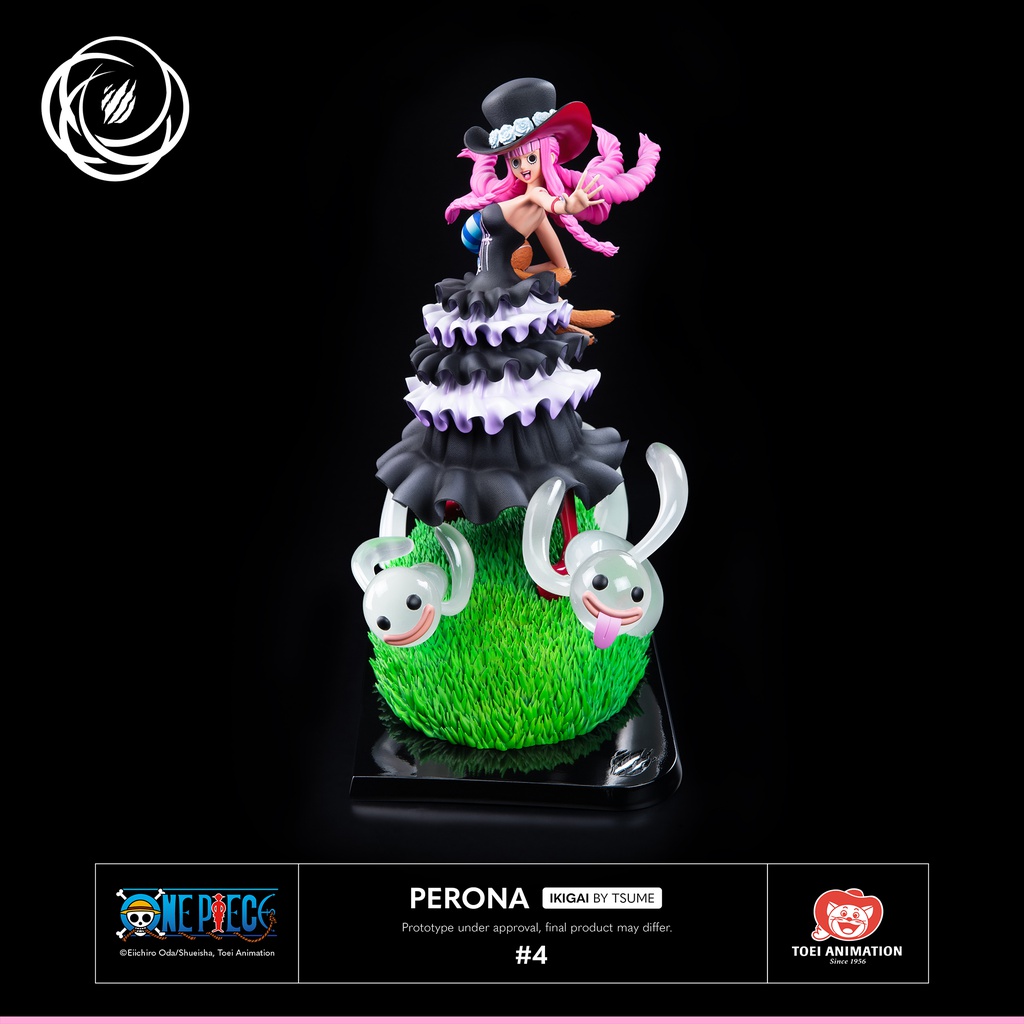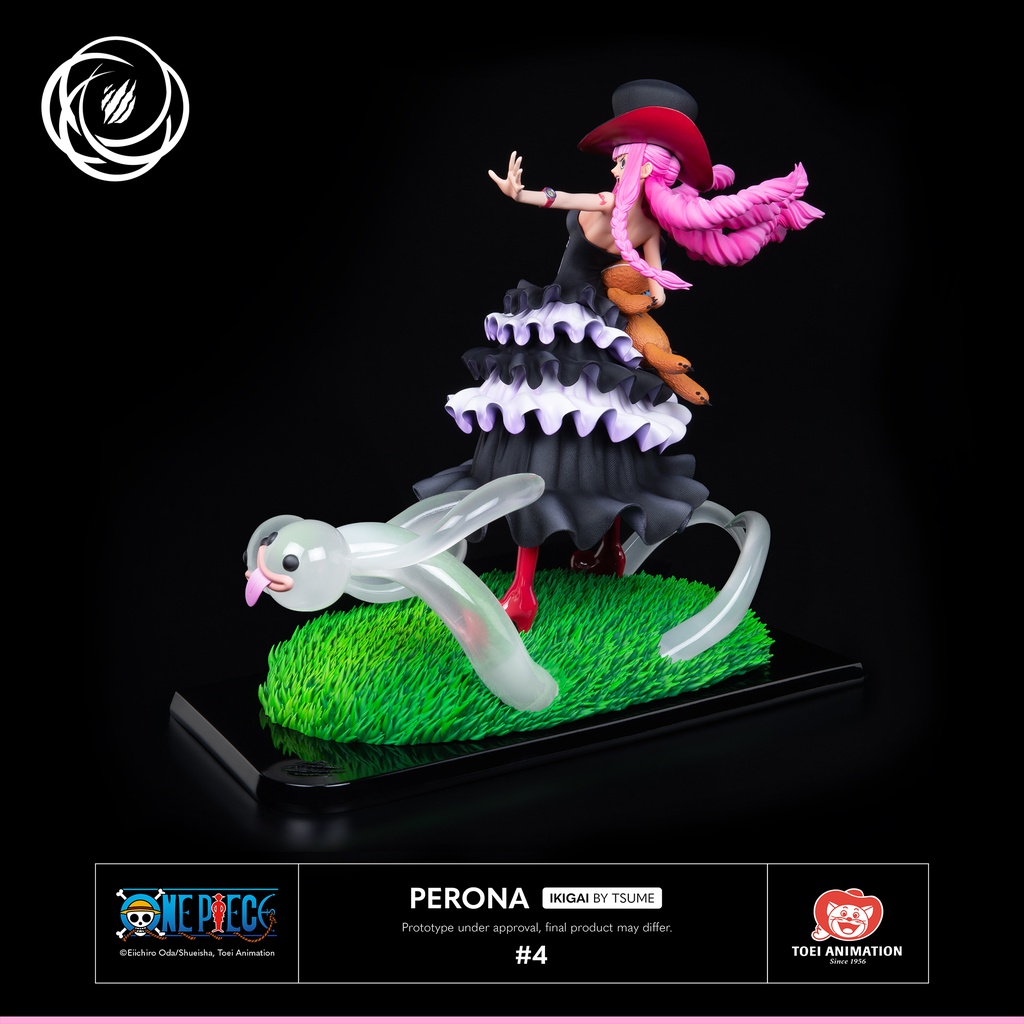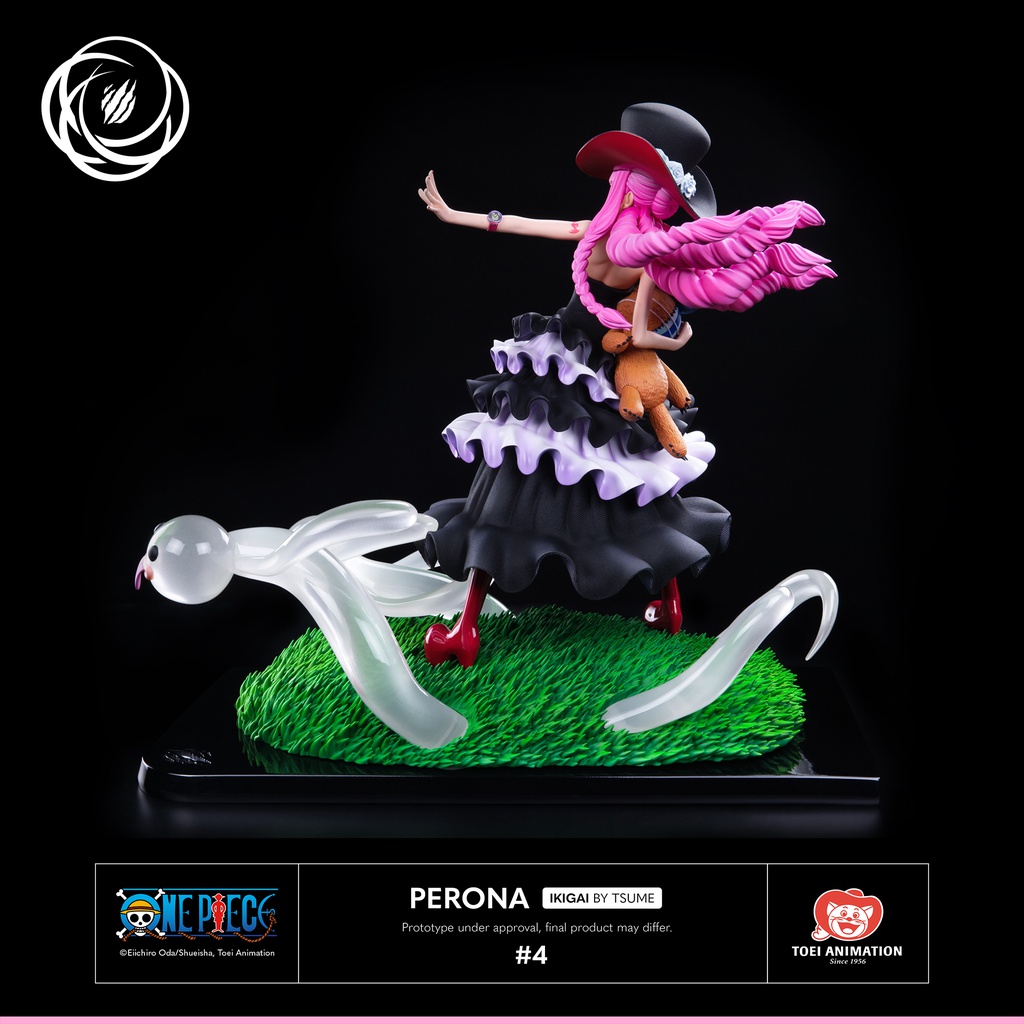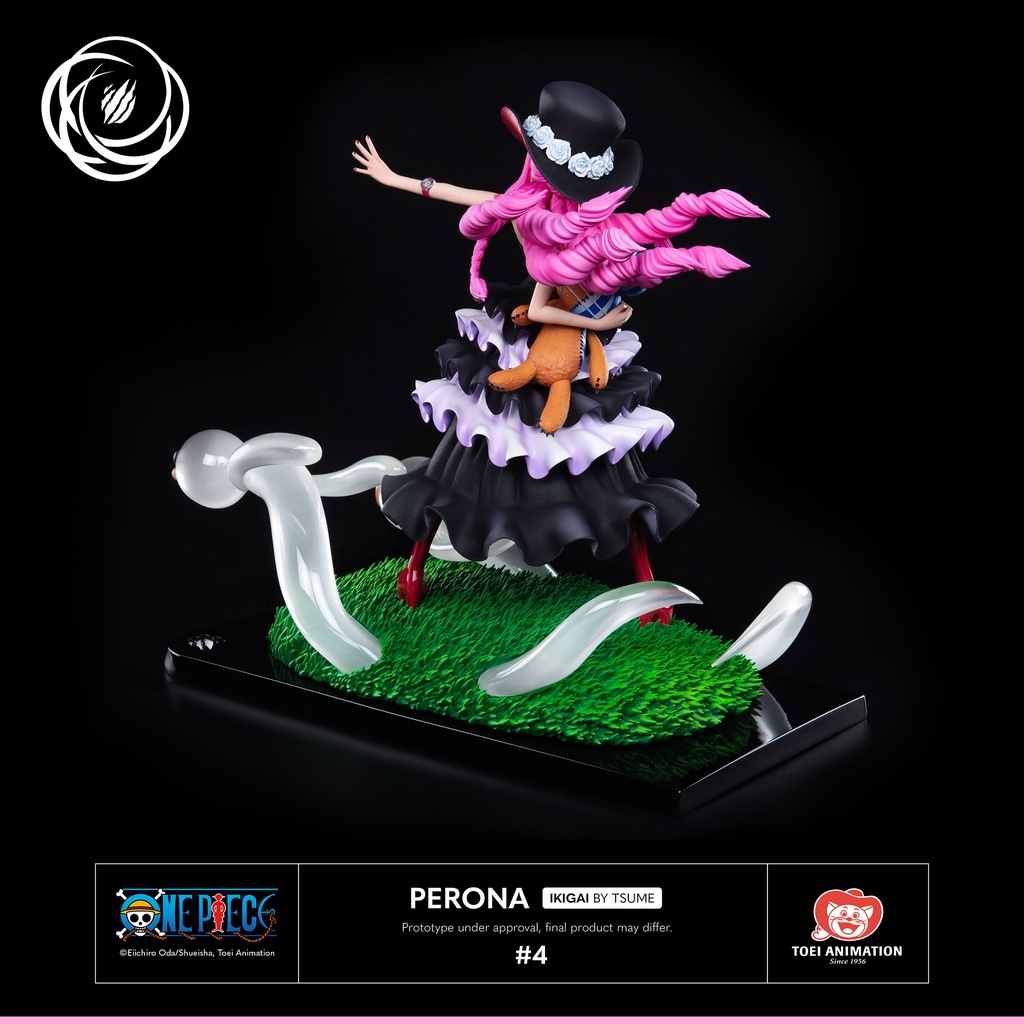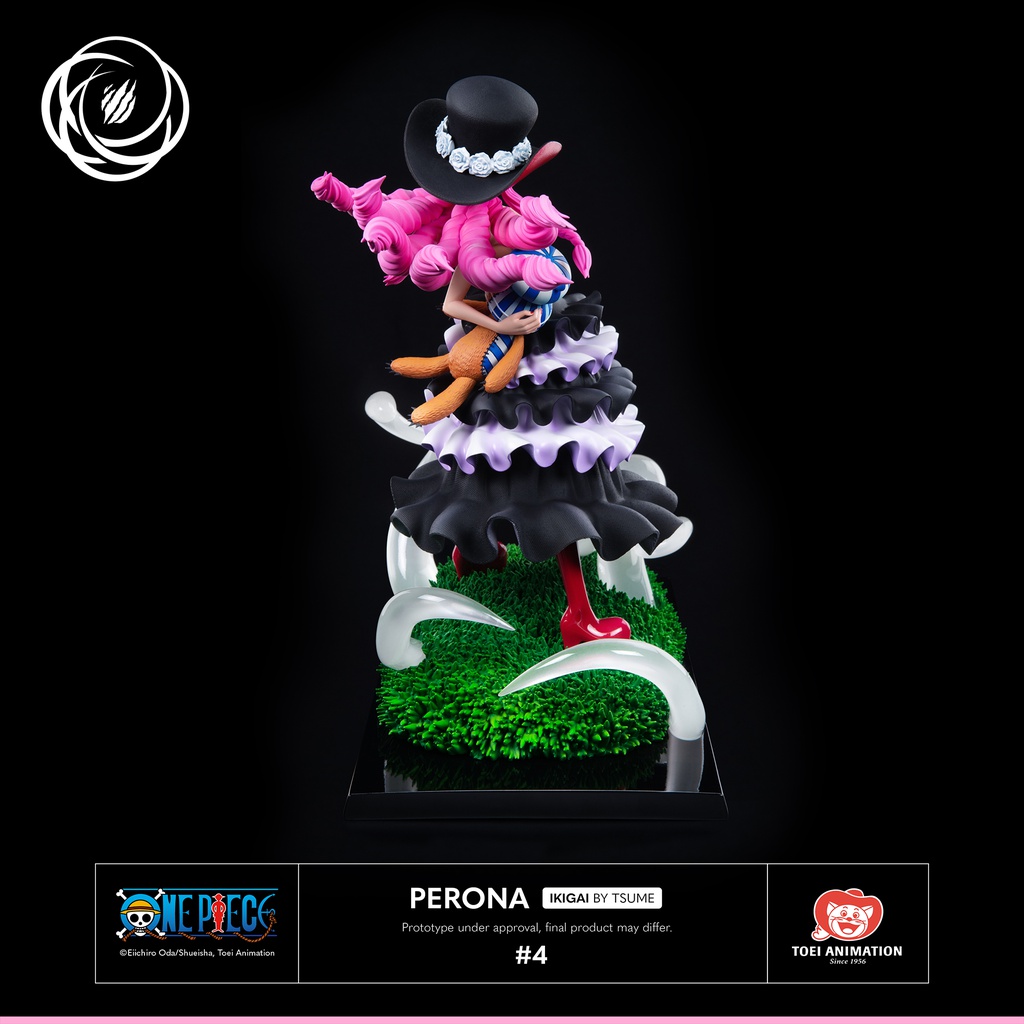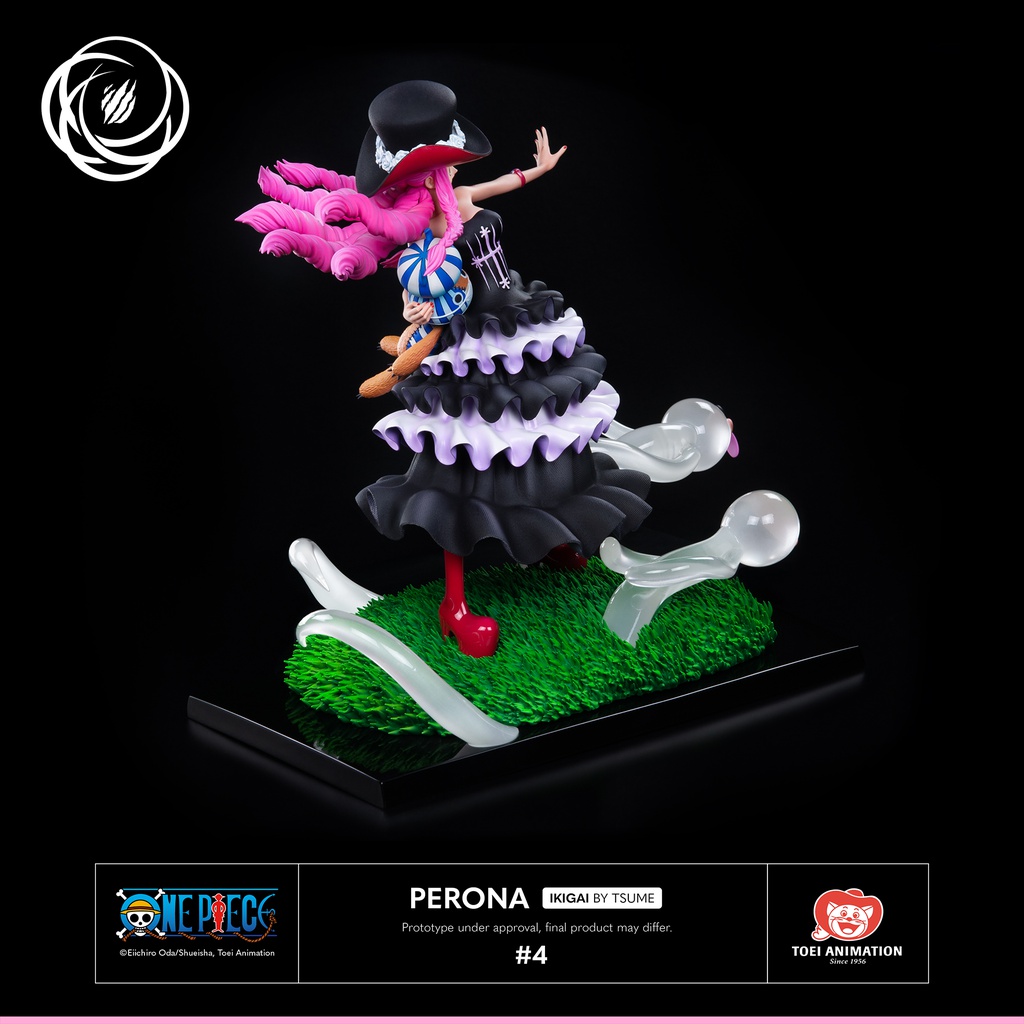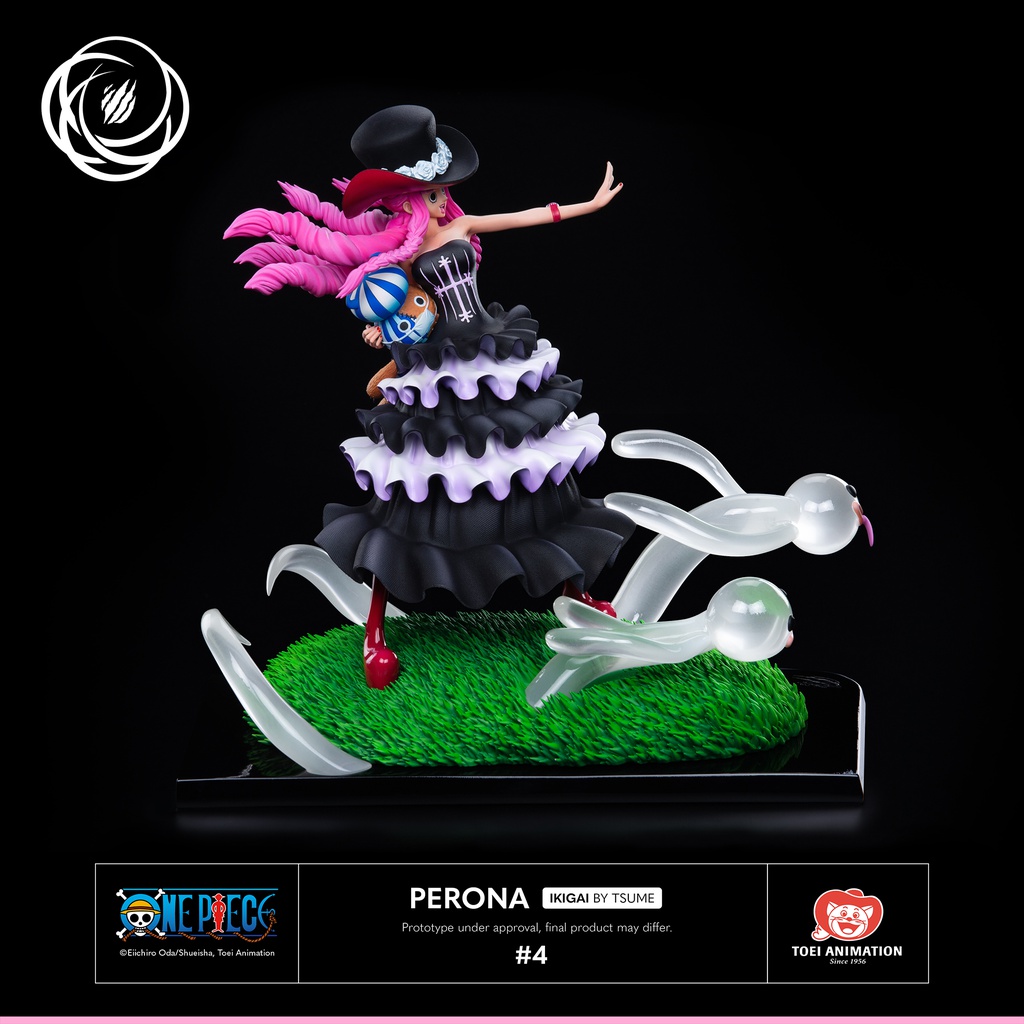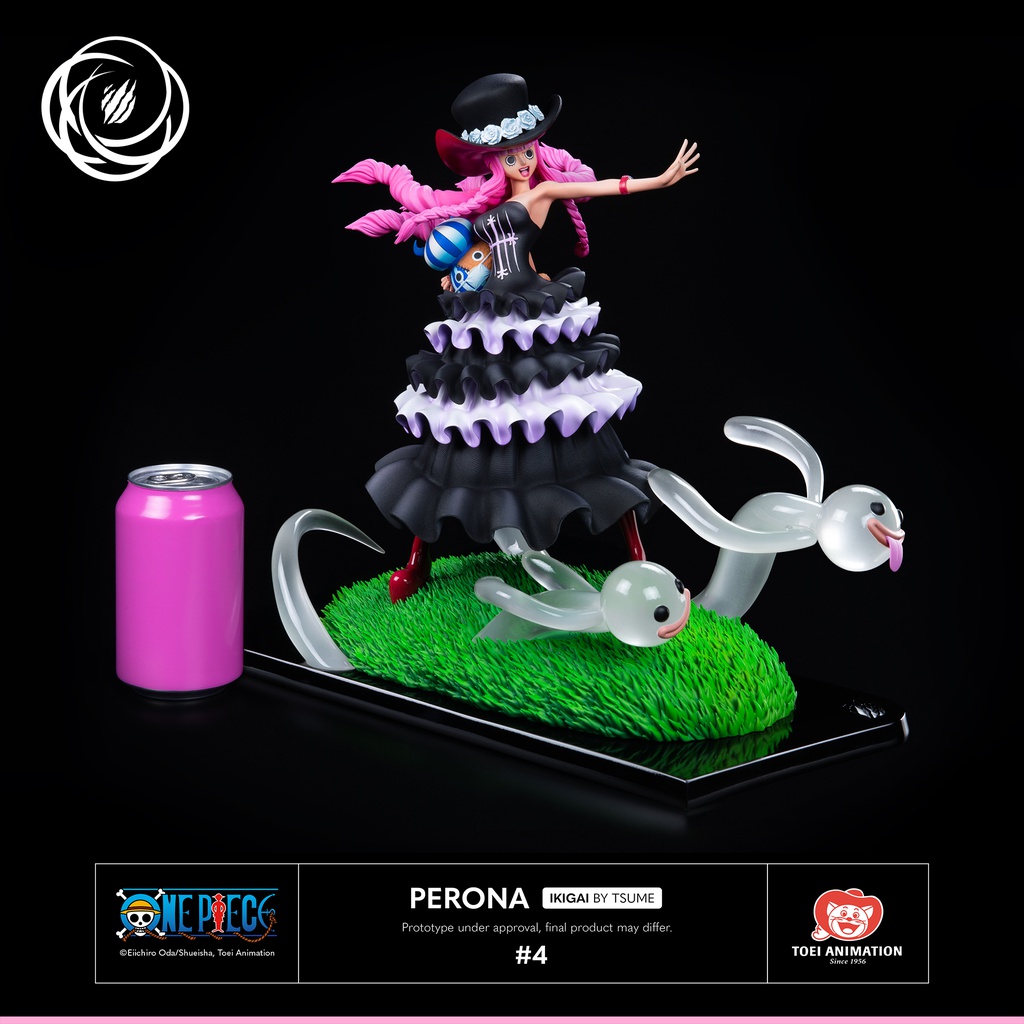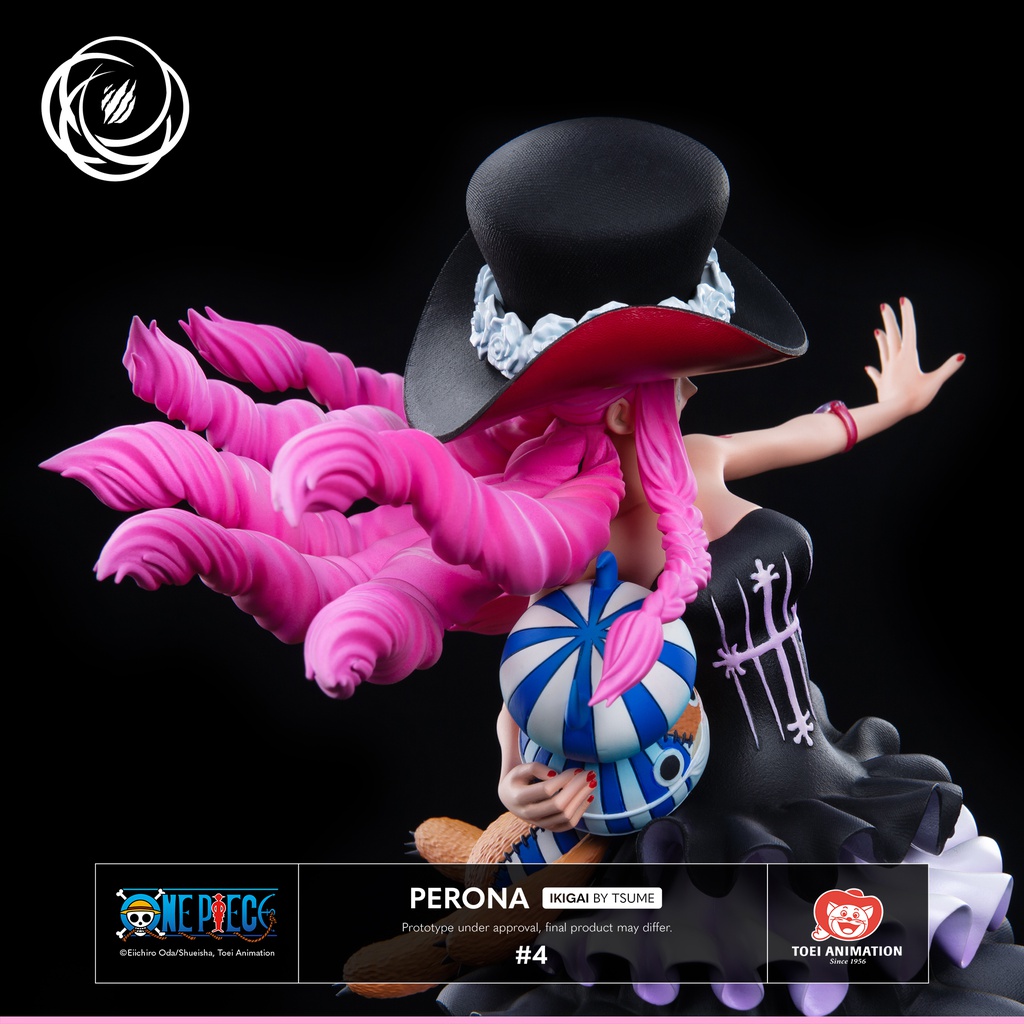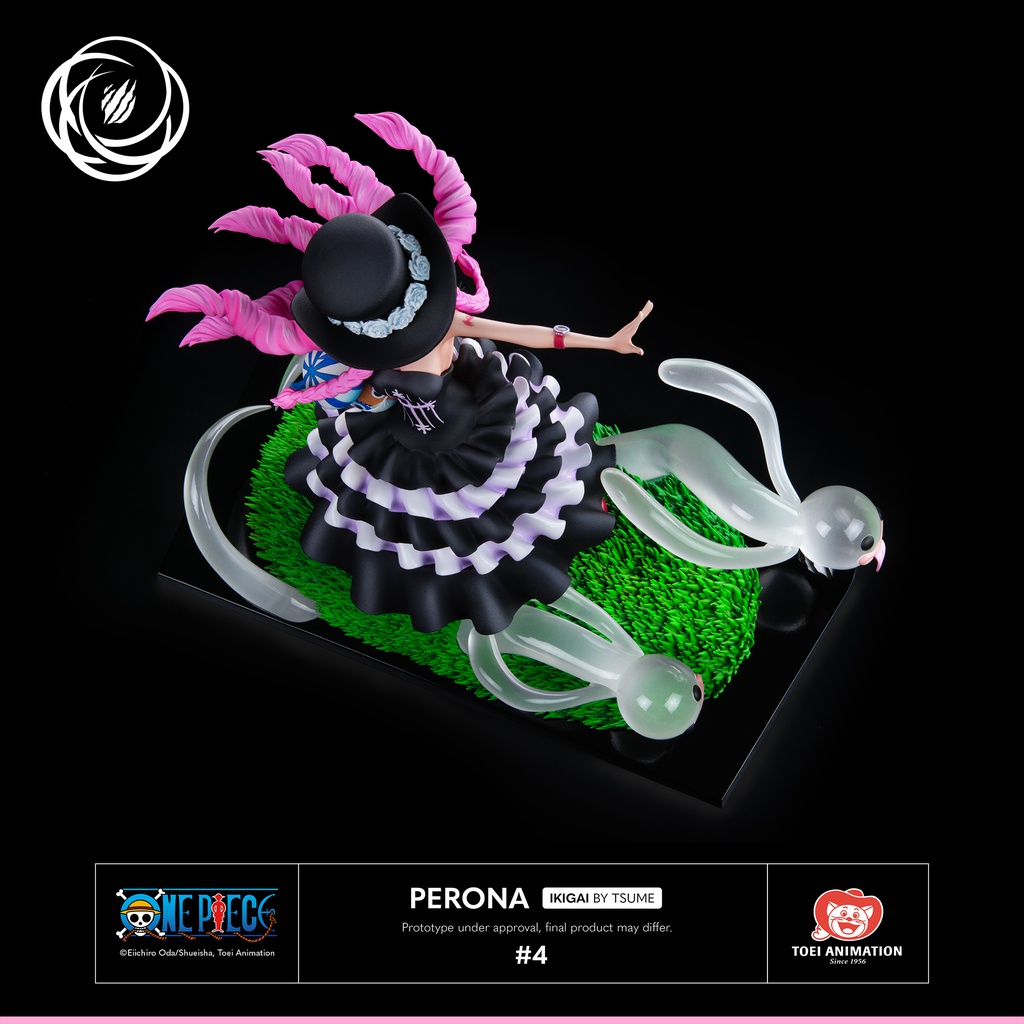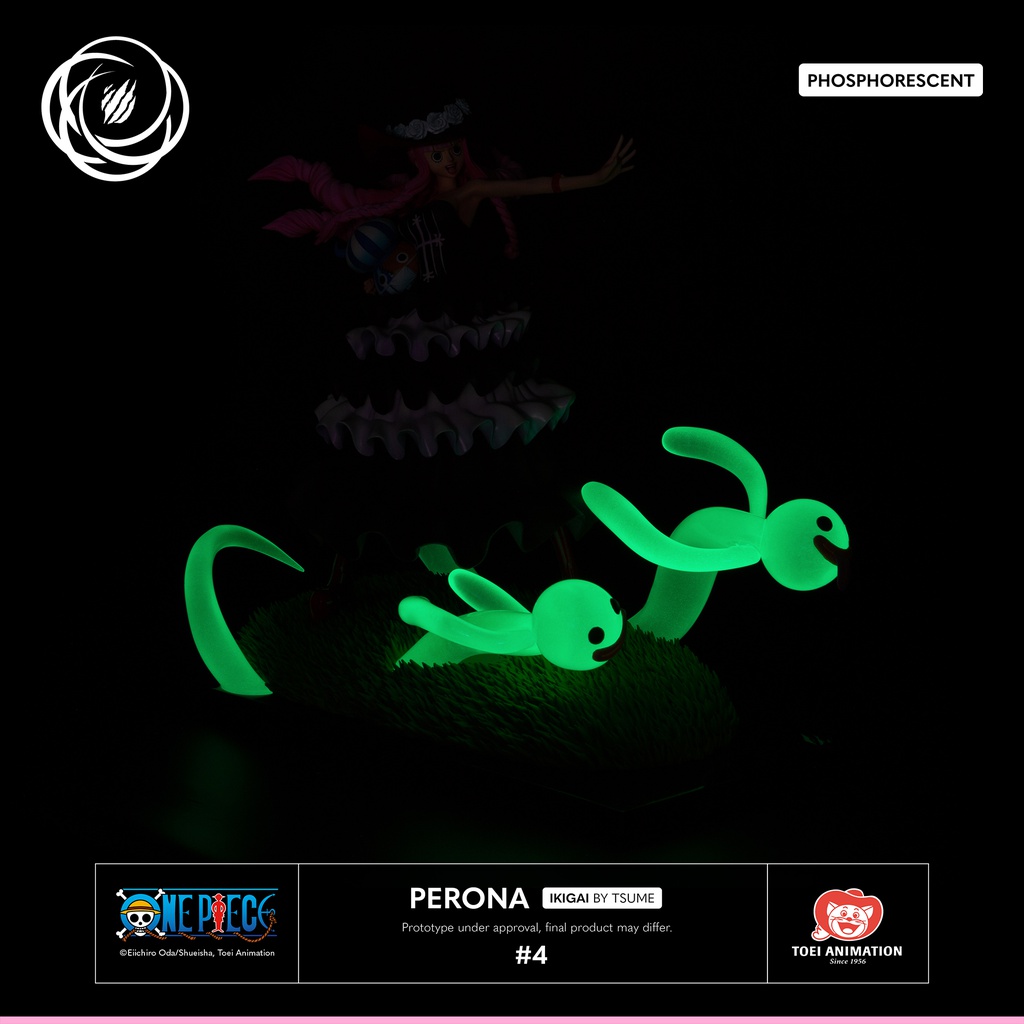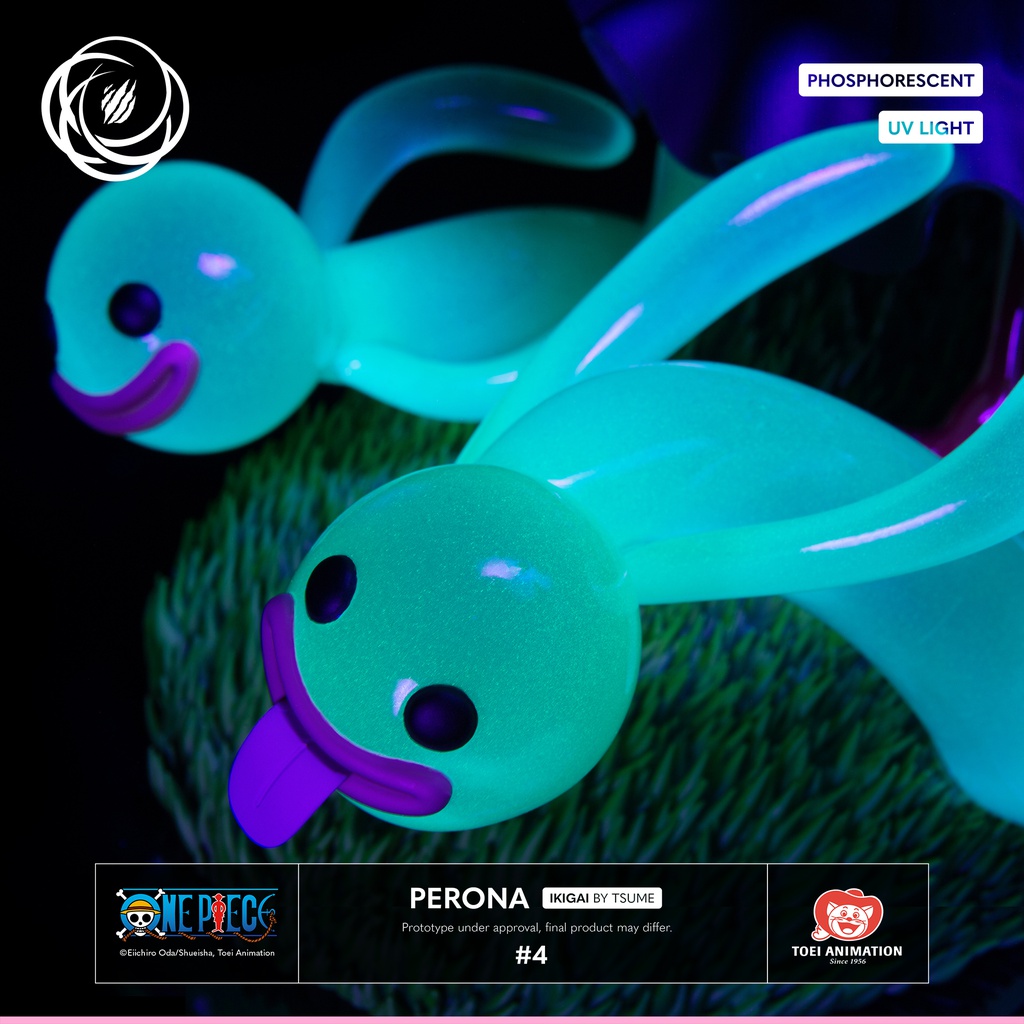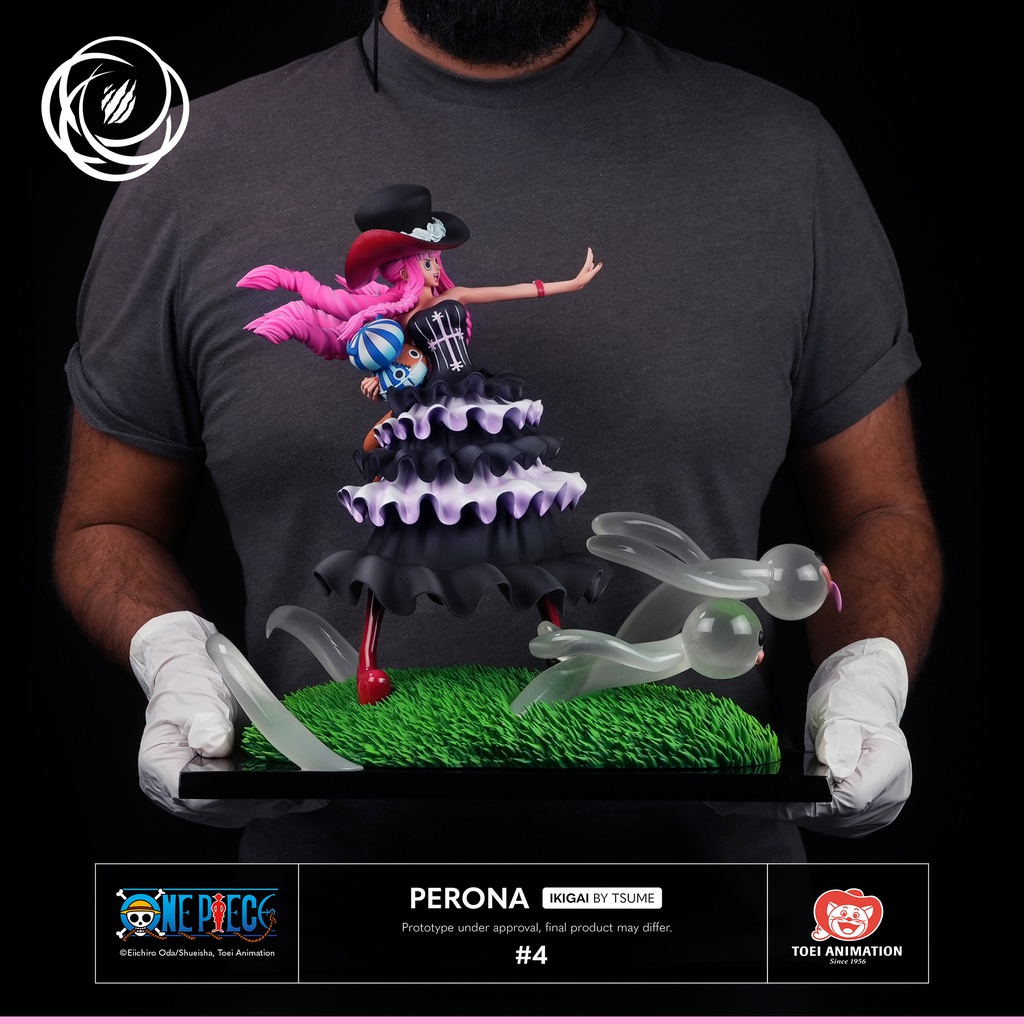 1 IN 5 CHANCE TO GET ONE!
Do you like surprises? Enjoy an ultra collector one with the Ultimate Edition! A different version of the Ikigai statue with one or more modifications compared to the initial Regular Edition and a print run that will not exceed 20% of the limited edition! Want to know more, here we go!
WANT TO KNOW MORE?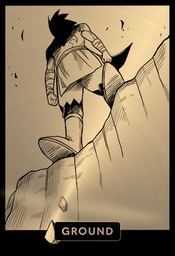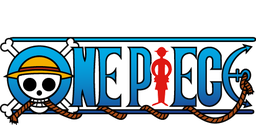 « I wanna become a flea… I wanna become a mite…
- What? What happened?! I… I… I wanna become a louse… » -The Marines
This 
Ikigai statue shows Perona
 rescuing the Straw Hat Pirates on the Sabaody Archipelago. As Luffy, Zoro, and Sanji make their way to the Thousand Sunny, the Ghost Princess helps them by fending off the Marines with her "Negatives Hollows". Her ghostly look coincides with the aspect of her phosphorescent grimacing ghosts, dressed in her black and white dress and top hat, enhanced by her pink varnish, boots, watch, long twisted hair and bat tattoo. Her candid side hides a much more sordid reality, holding her stuffed toy resembling Kumashi in one arm, her huge round black eyes gaze with delight at the Navy' men on whom she projects with her free arm her hungry ghosts in transparent resin! These specters are now swooping down on their prey to wrest any desire to live from them, the best way to enchant the dreaded former commander of the Wild Zombies!
Regular Edition : 3200 pieces
Ultimate Edition : 800 pieces
©Eiichiro Oda/Shueisha, Toei Animation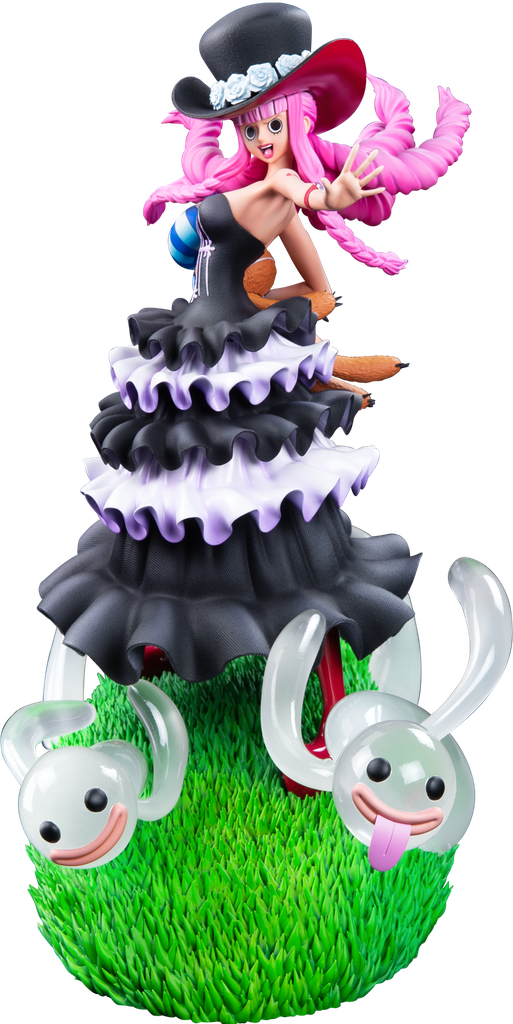 CHARATERISTICS
Artistic direction / 2D Concept:
Tsume Team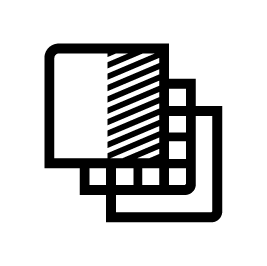 Polyresin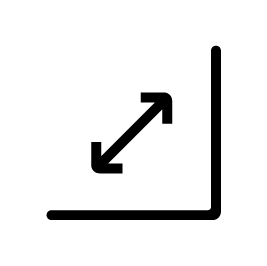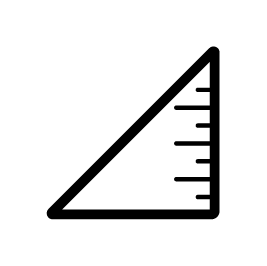 18 x 36 x 32 cm

Q4 2022 - Q3 2023