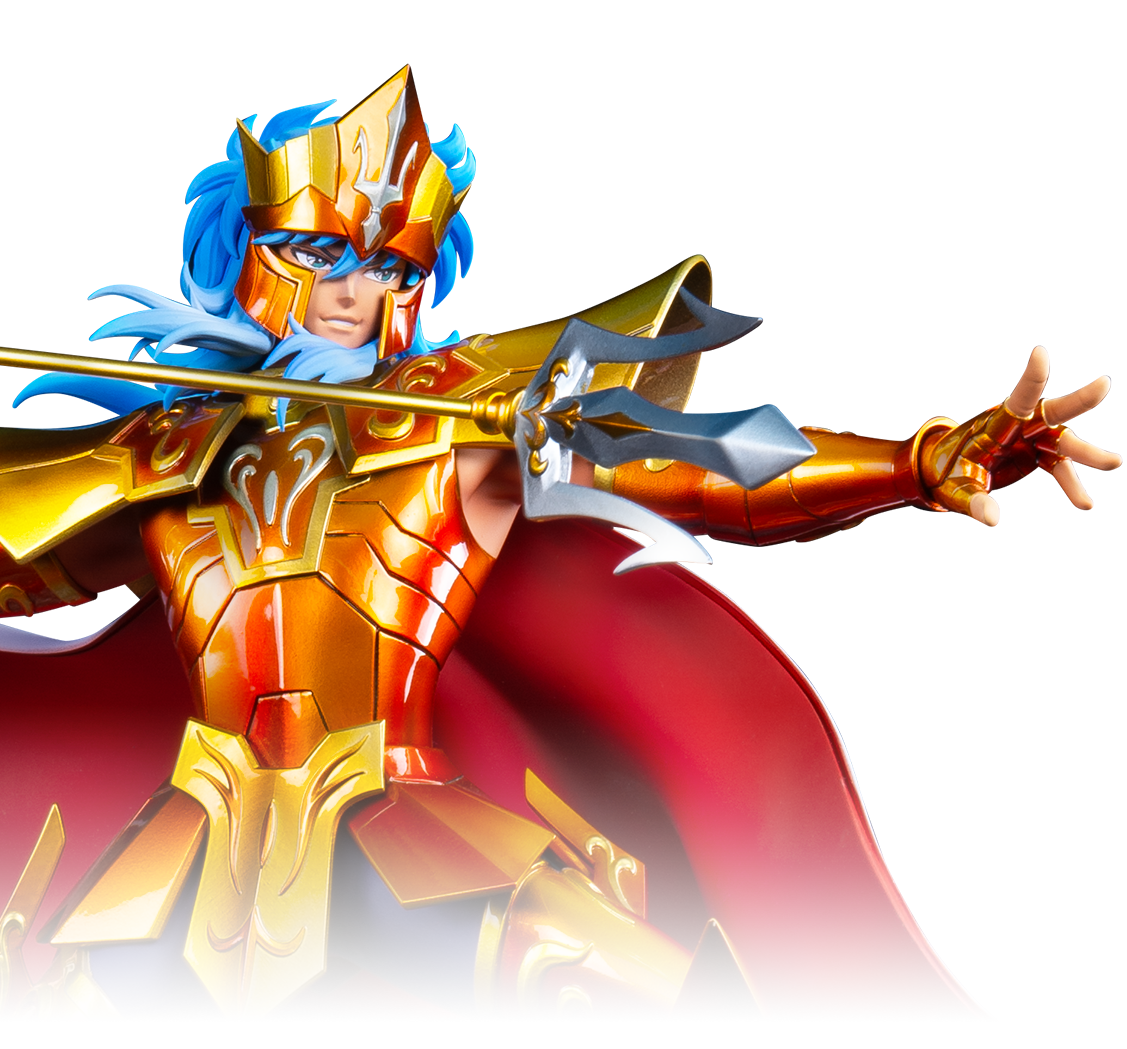 Poseidon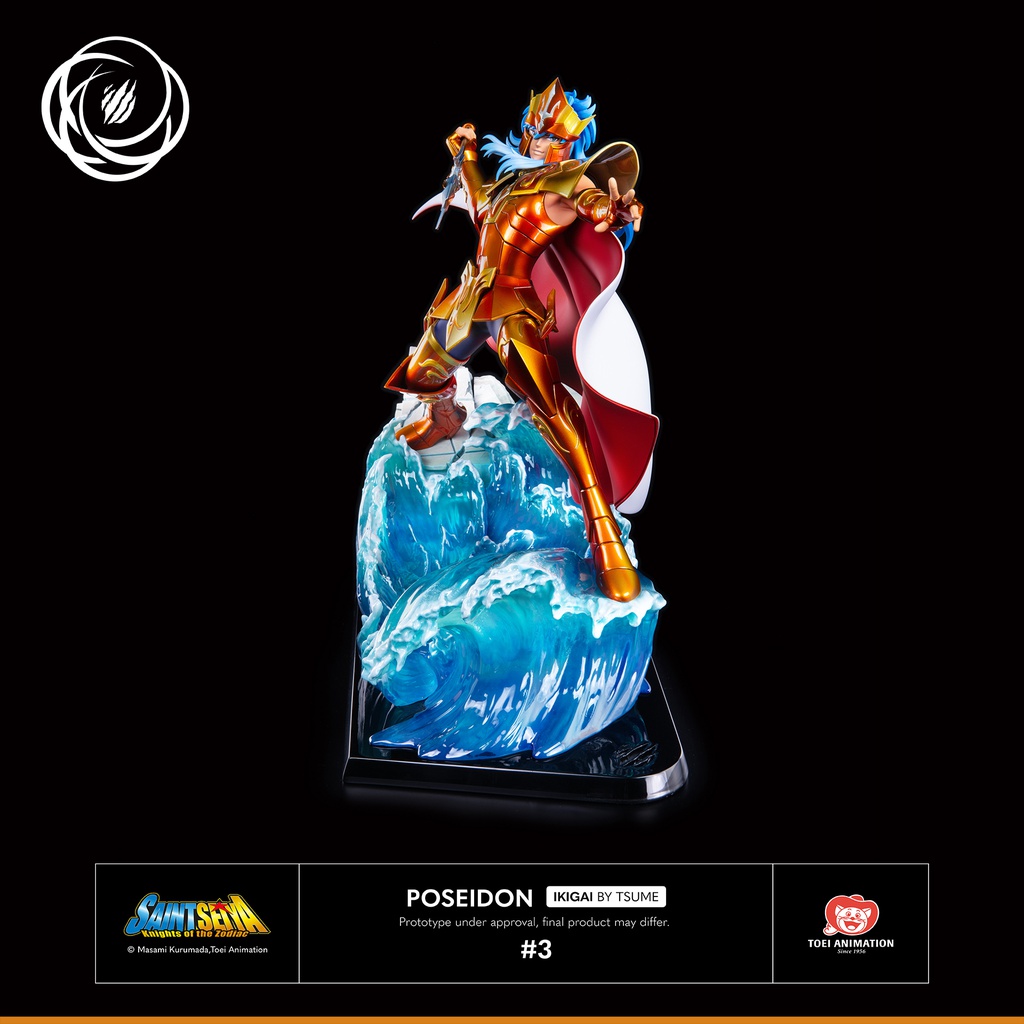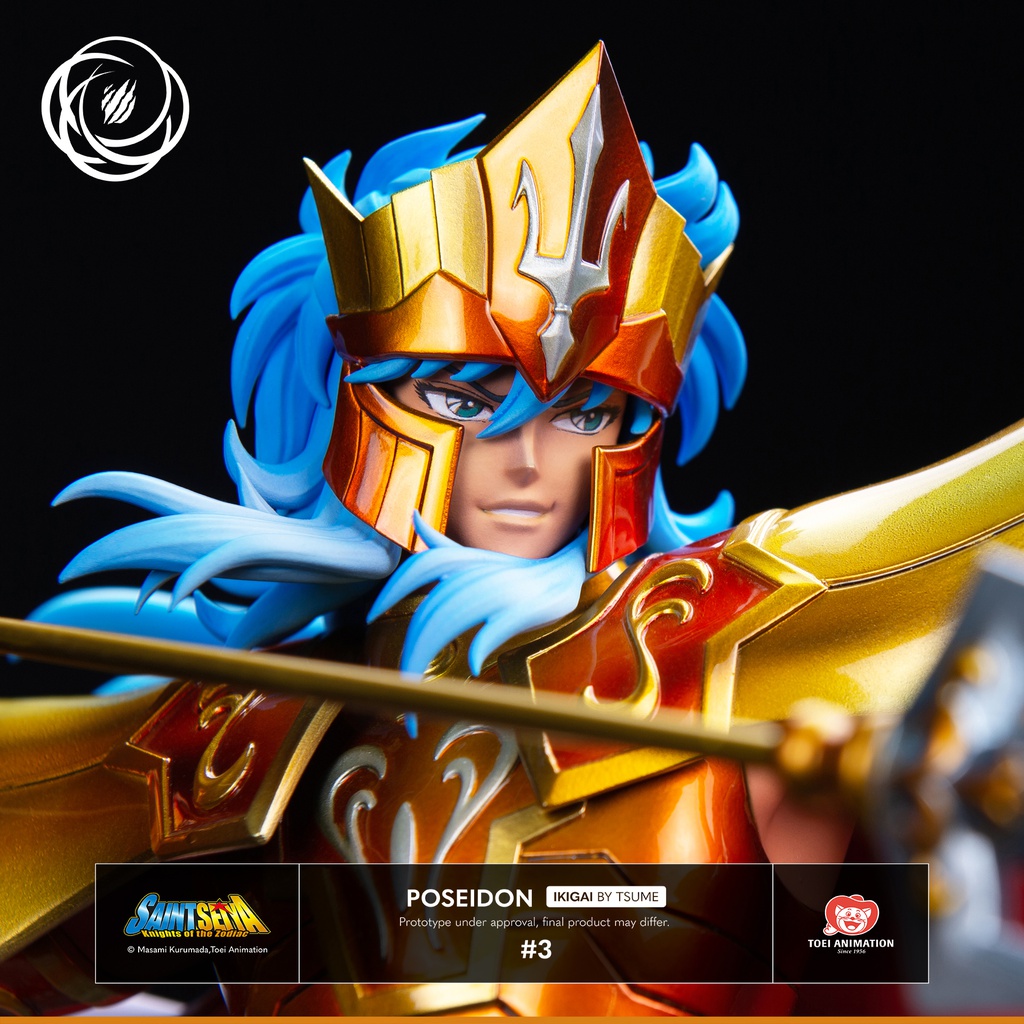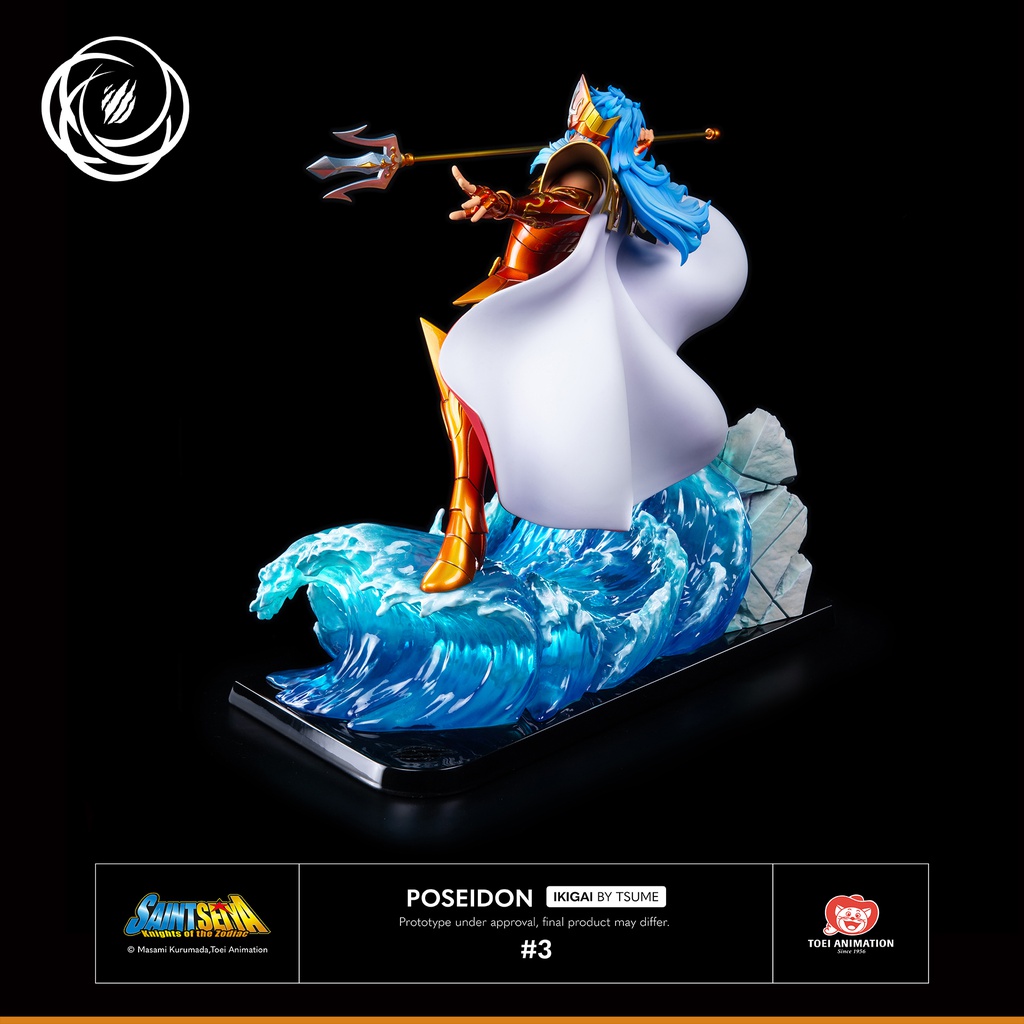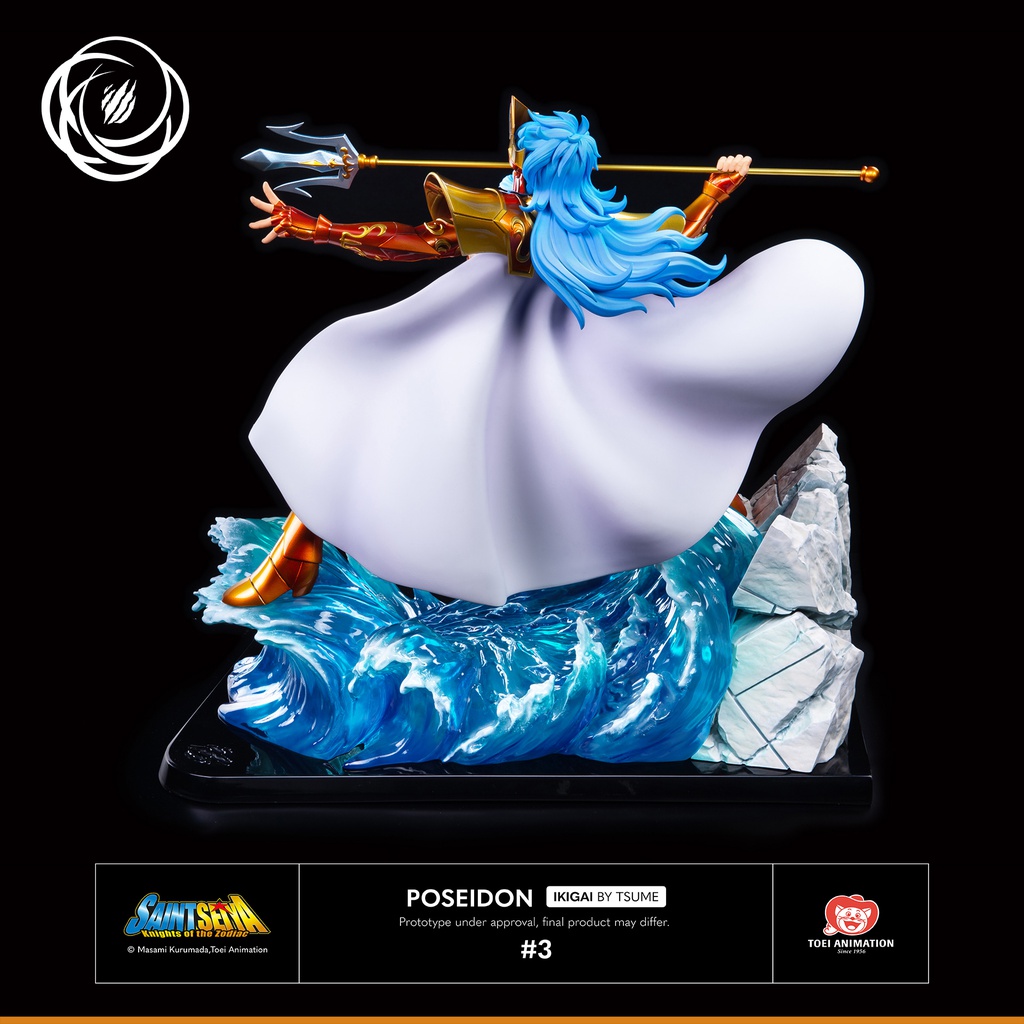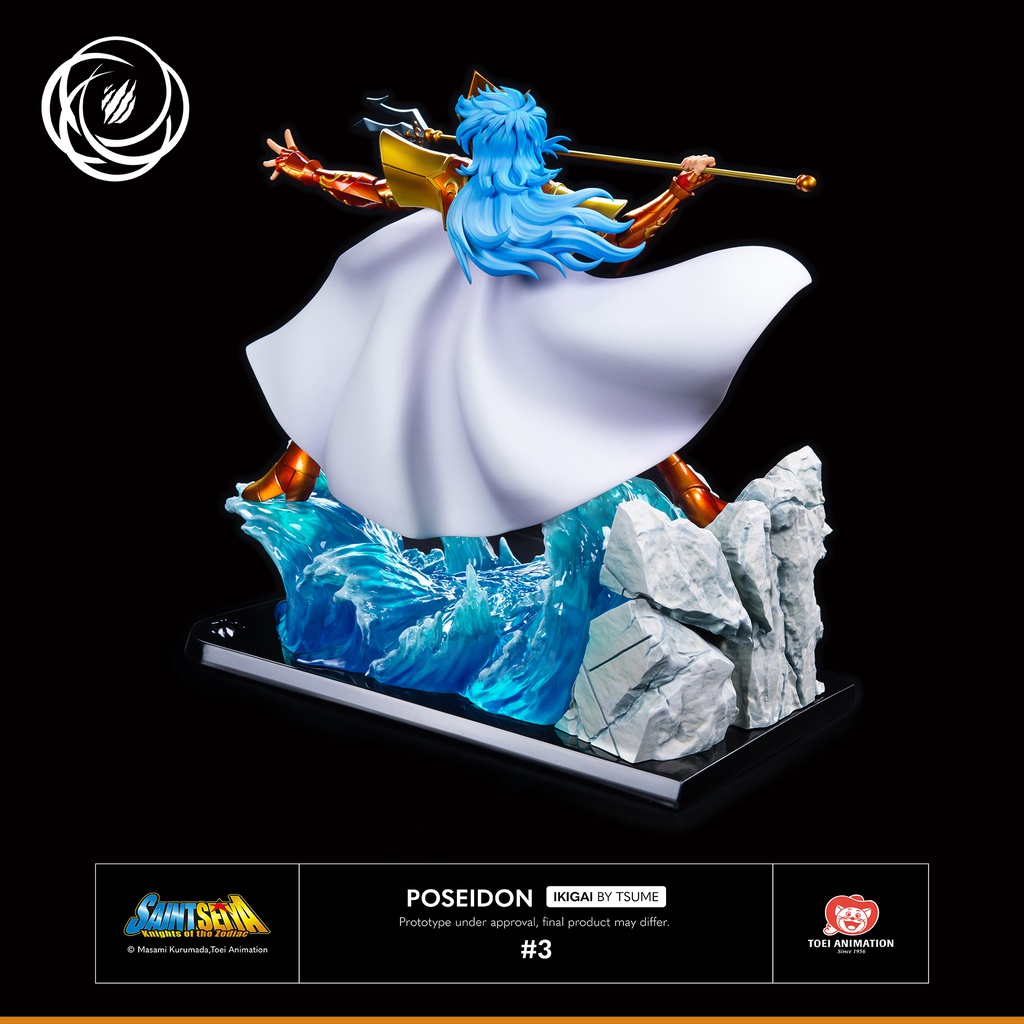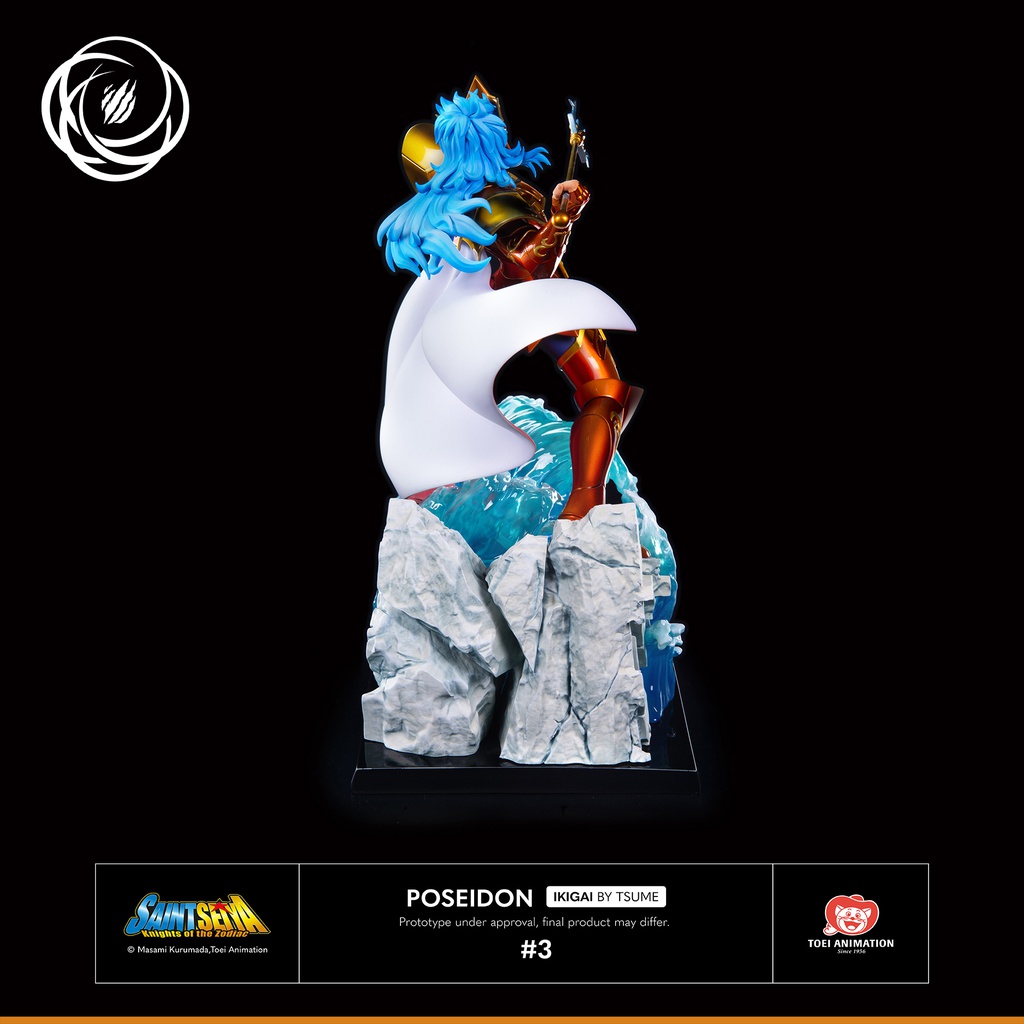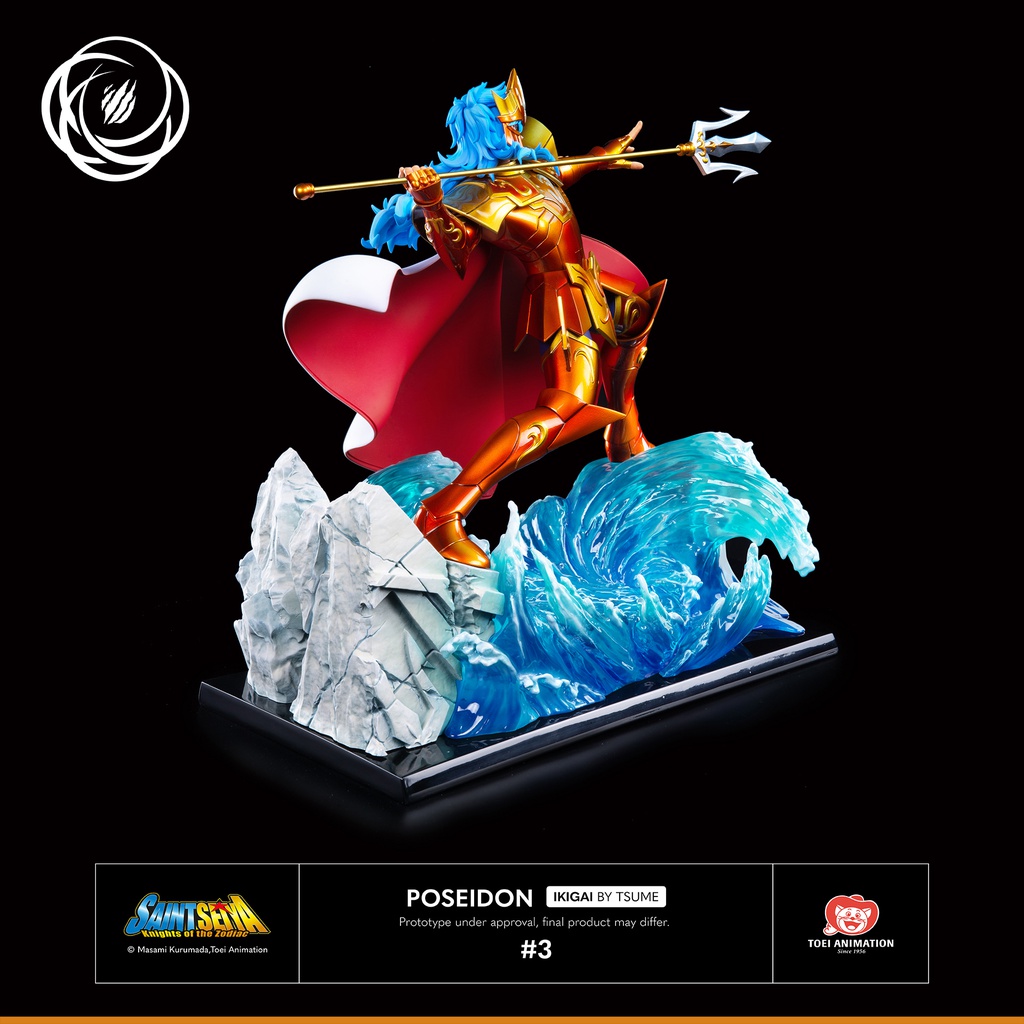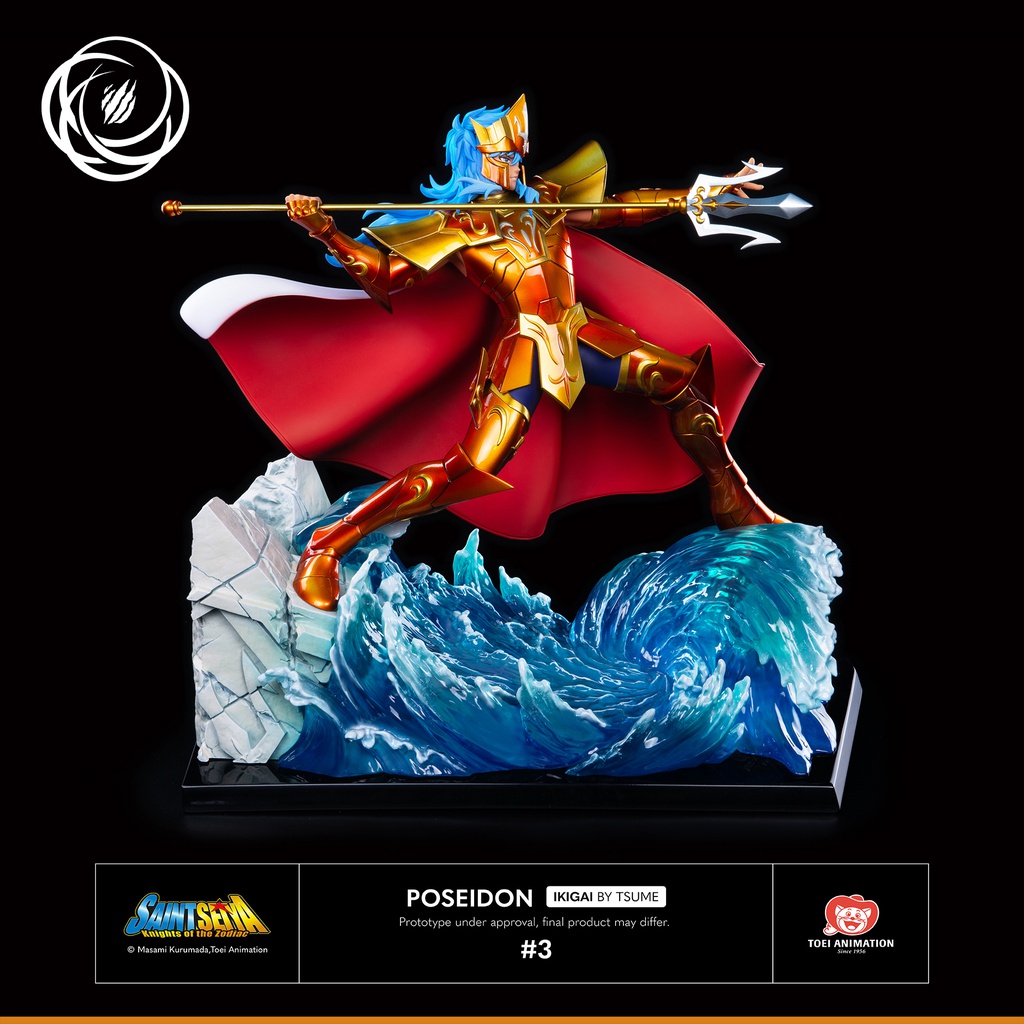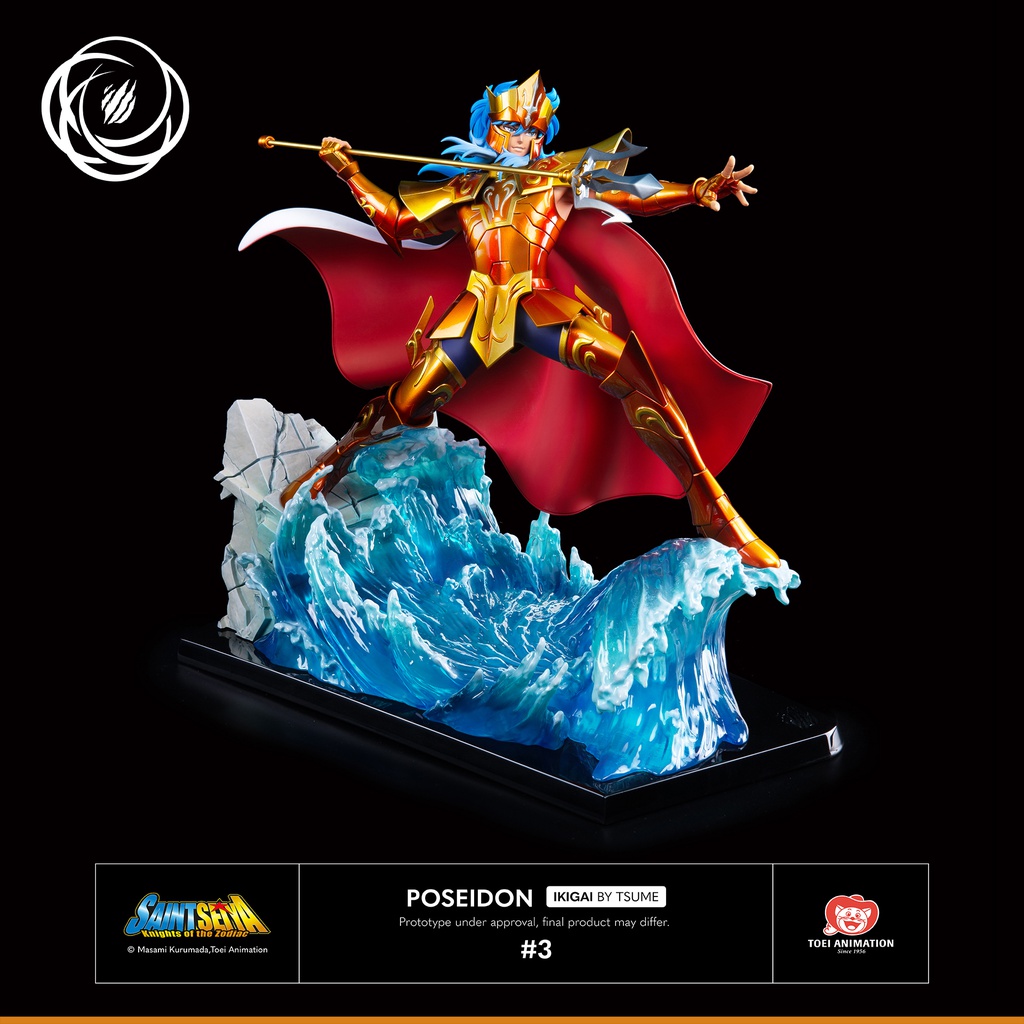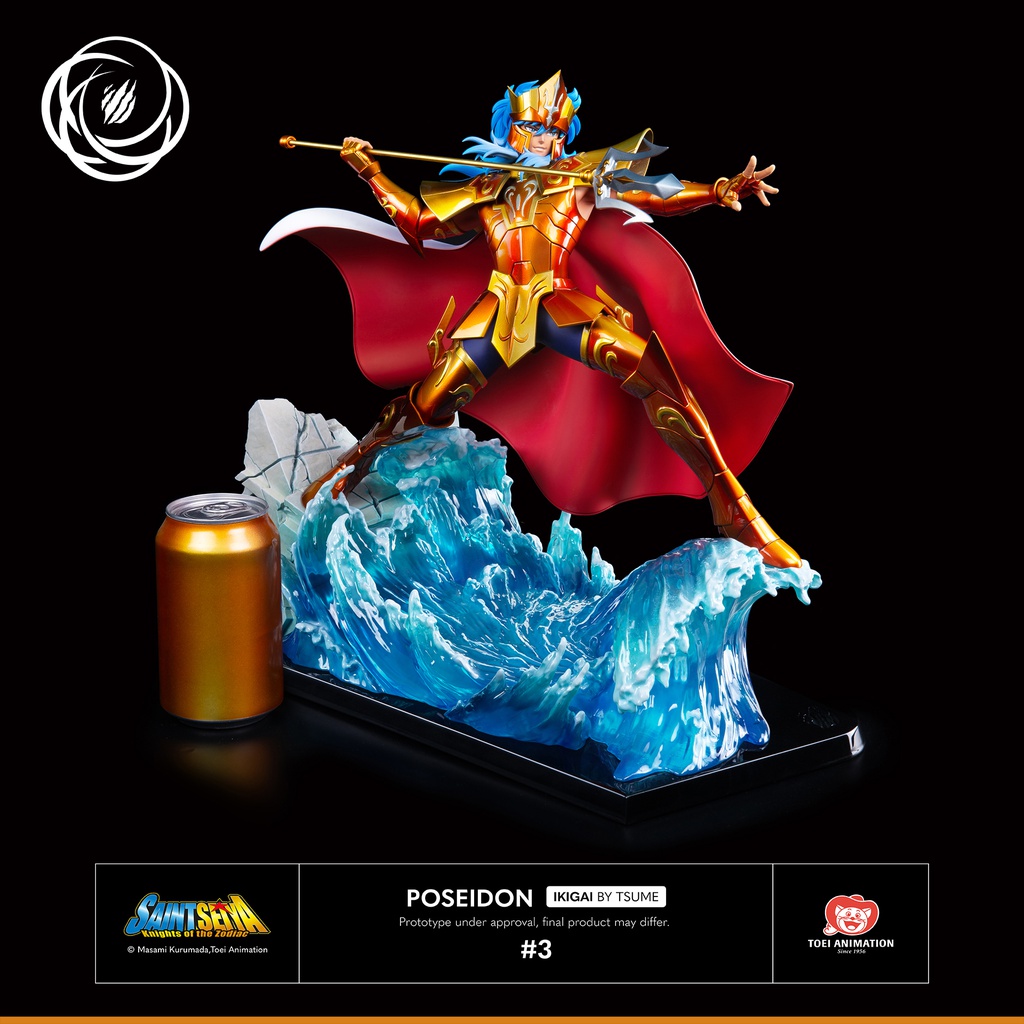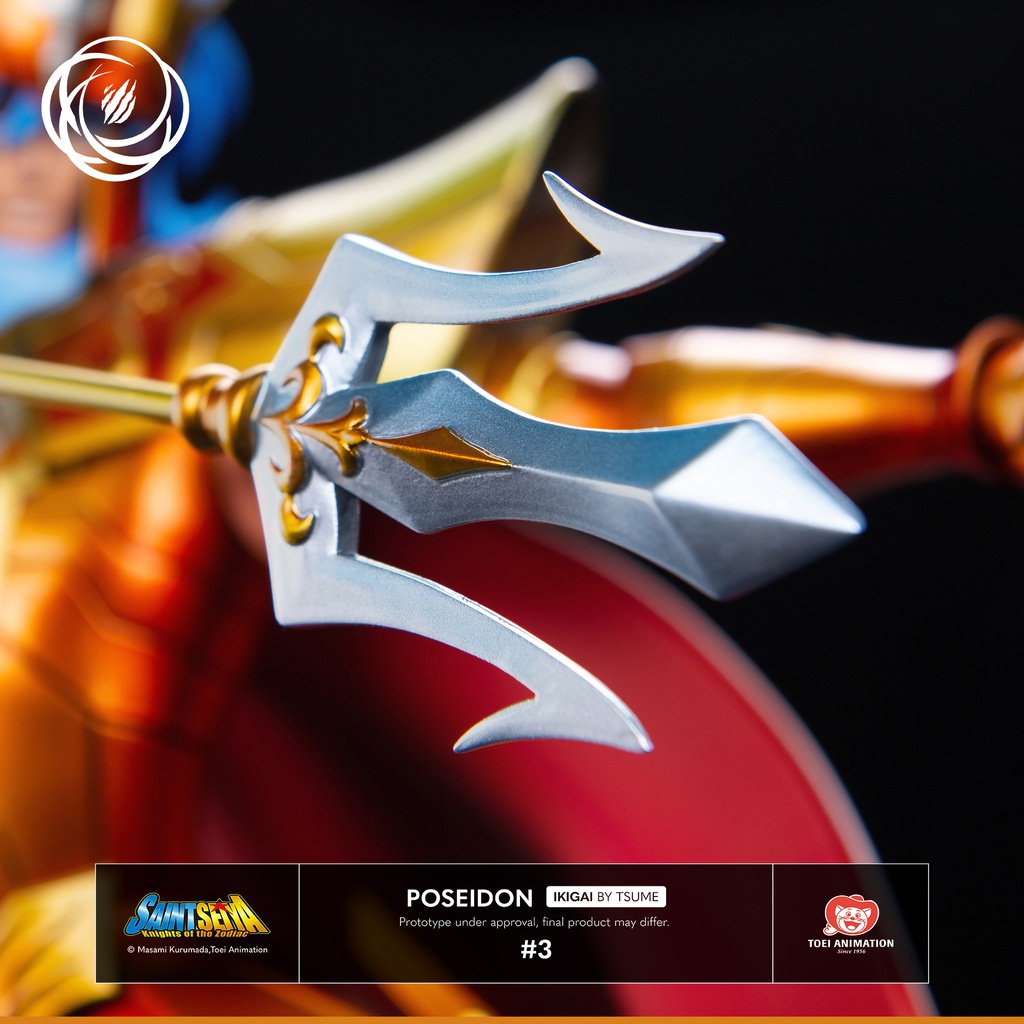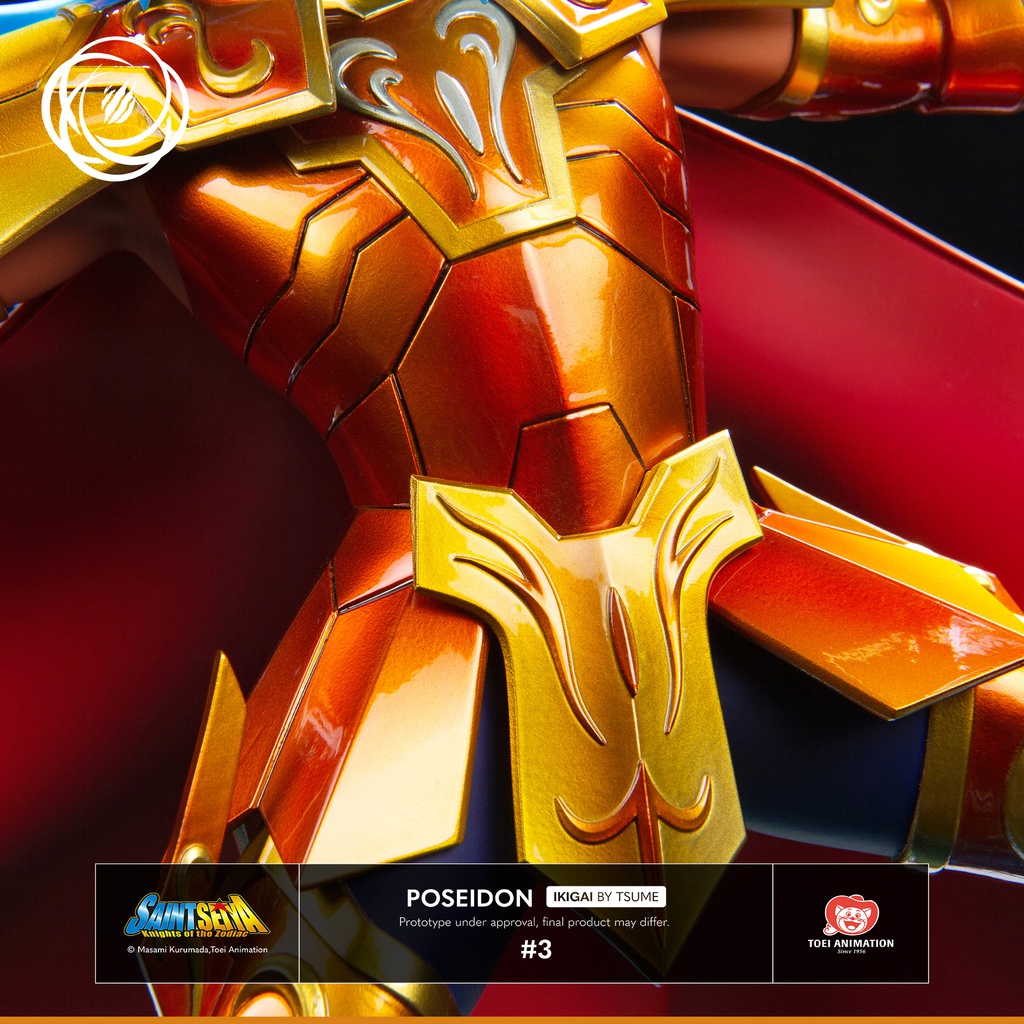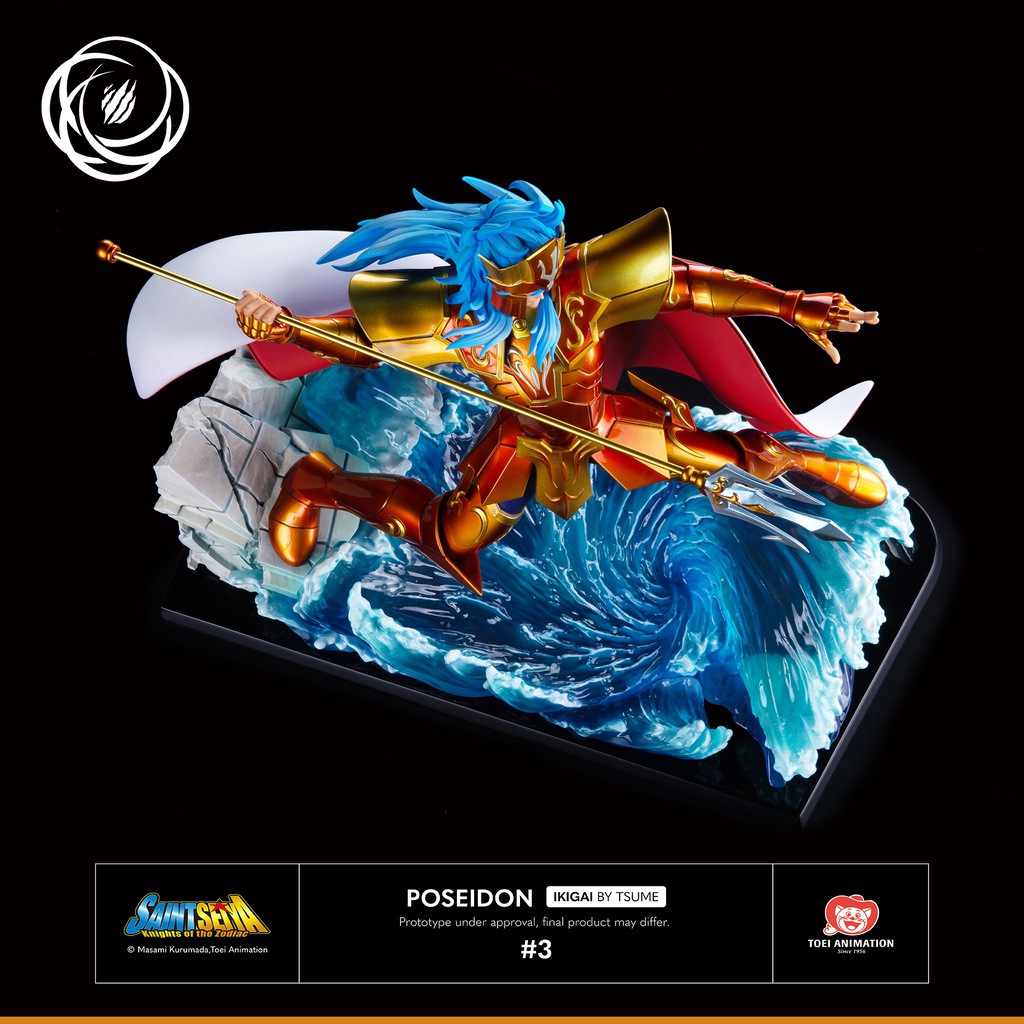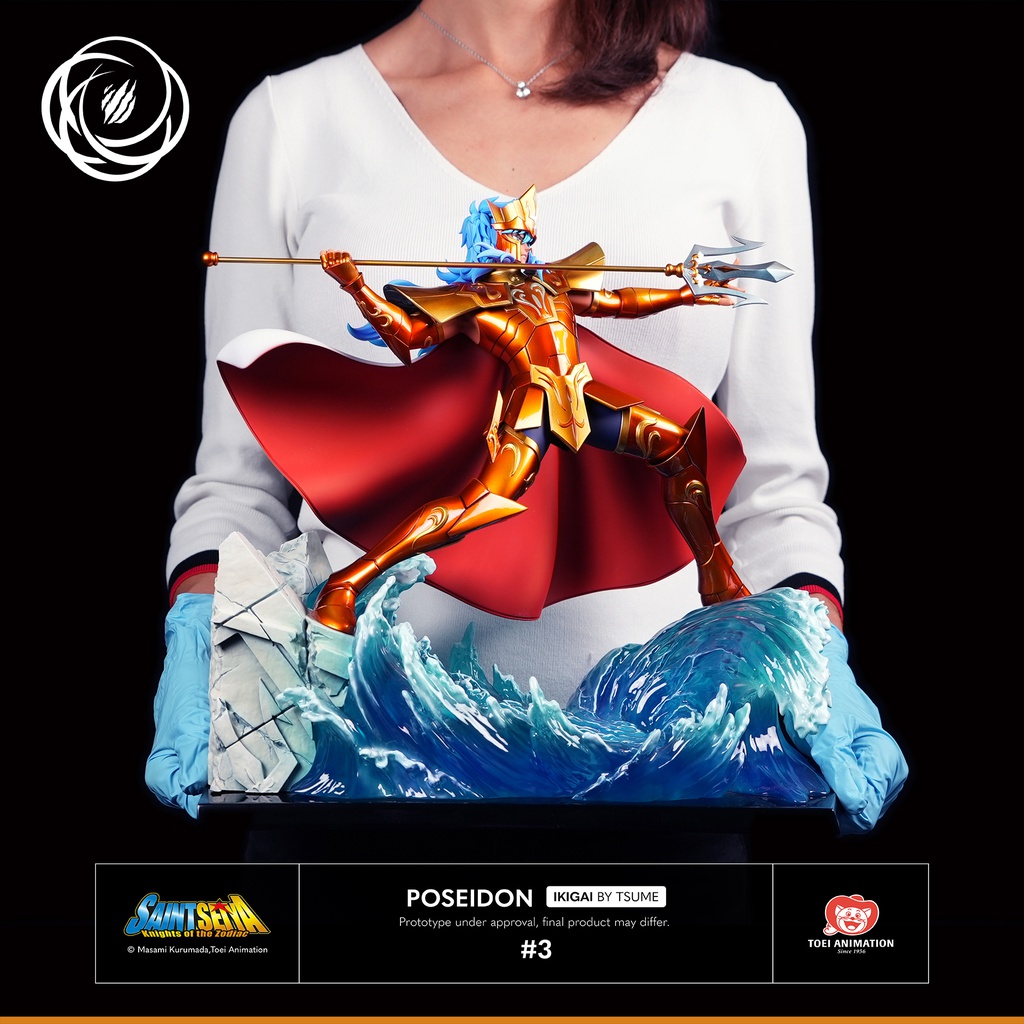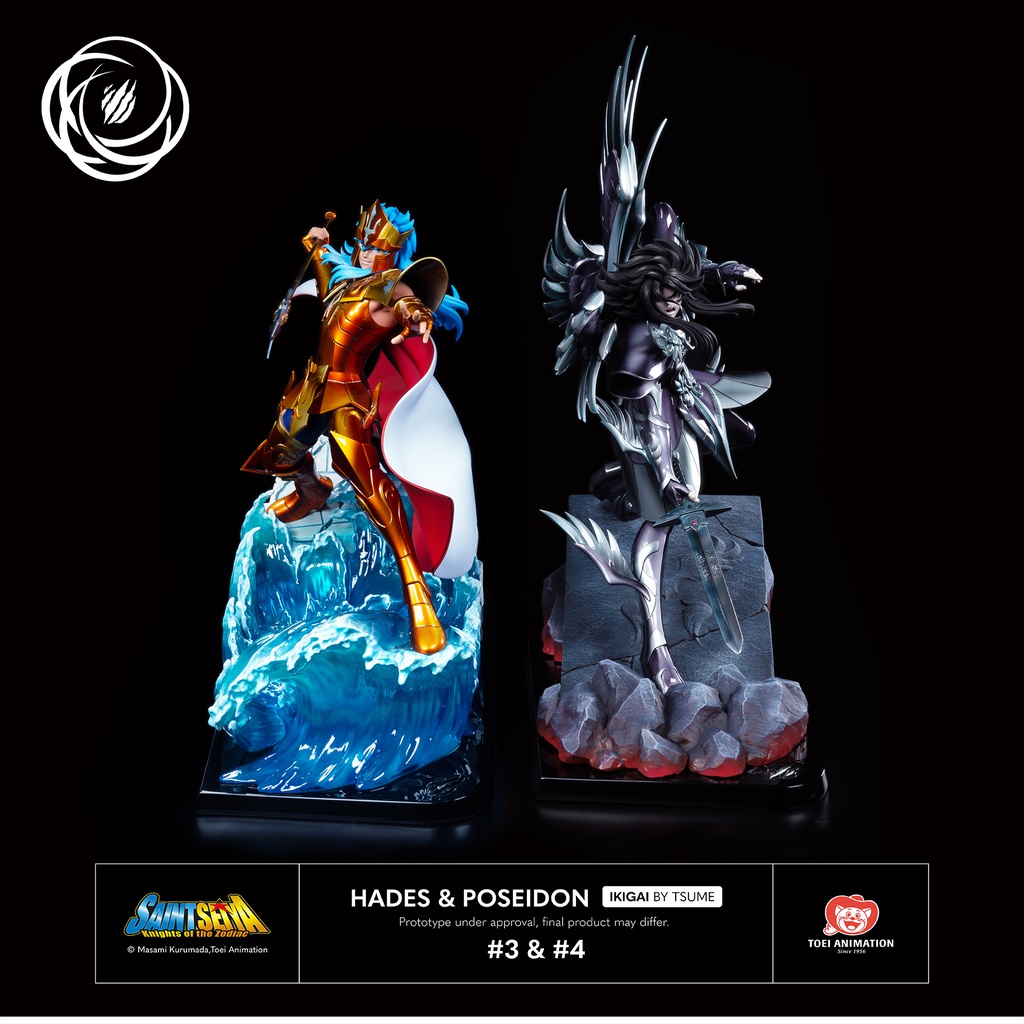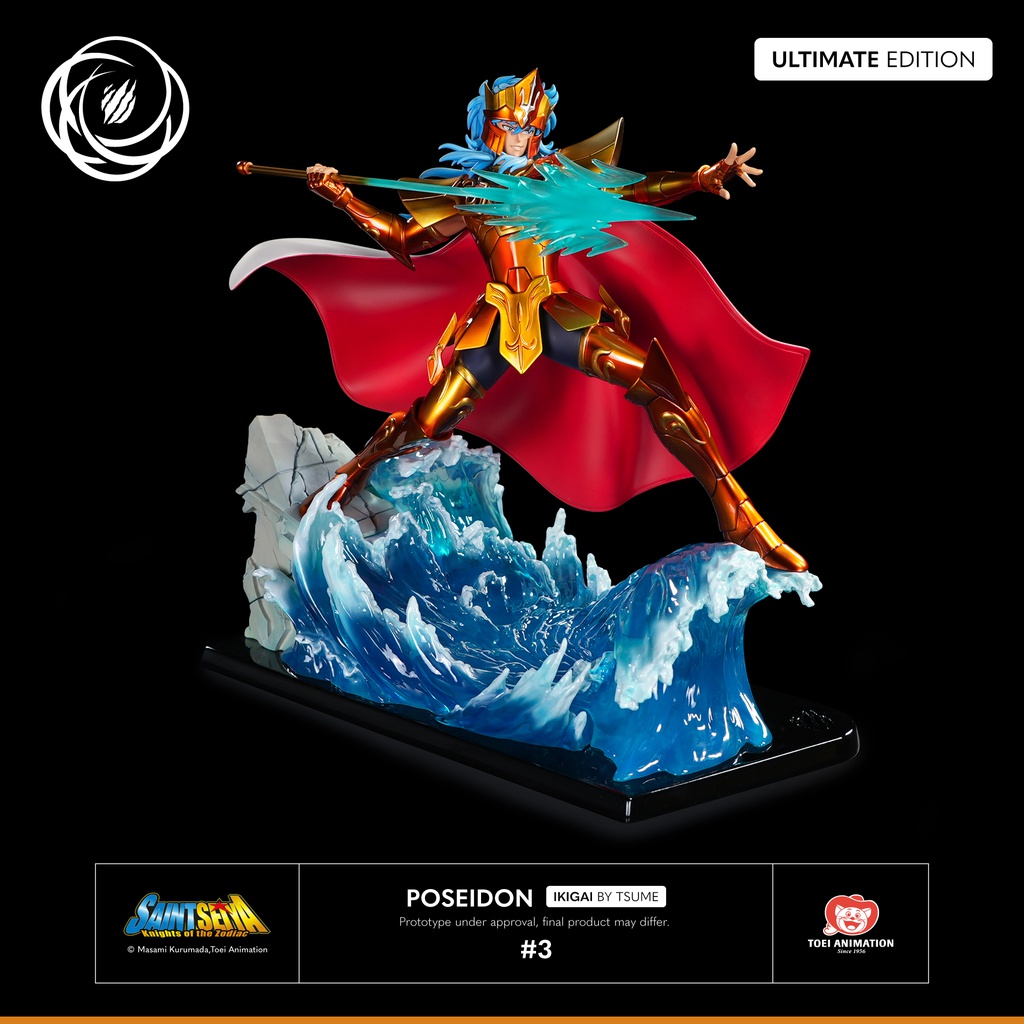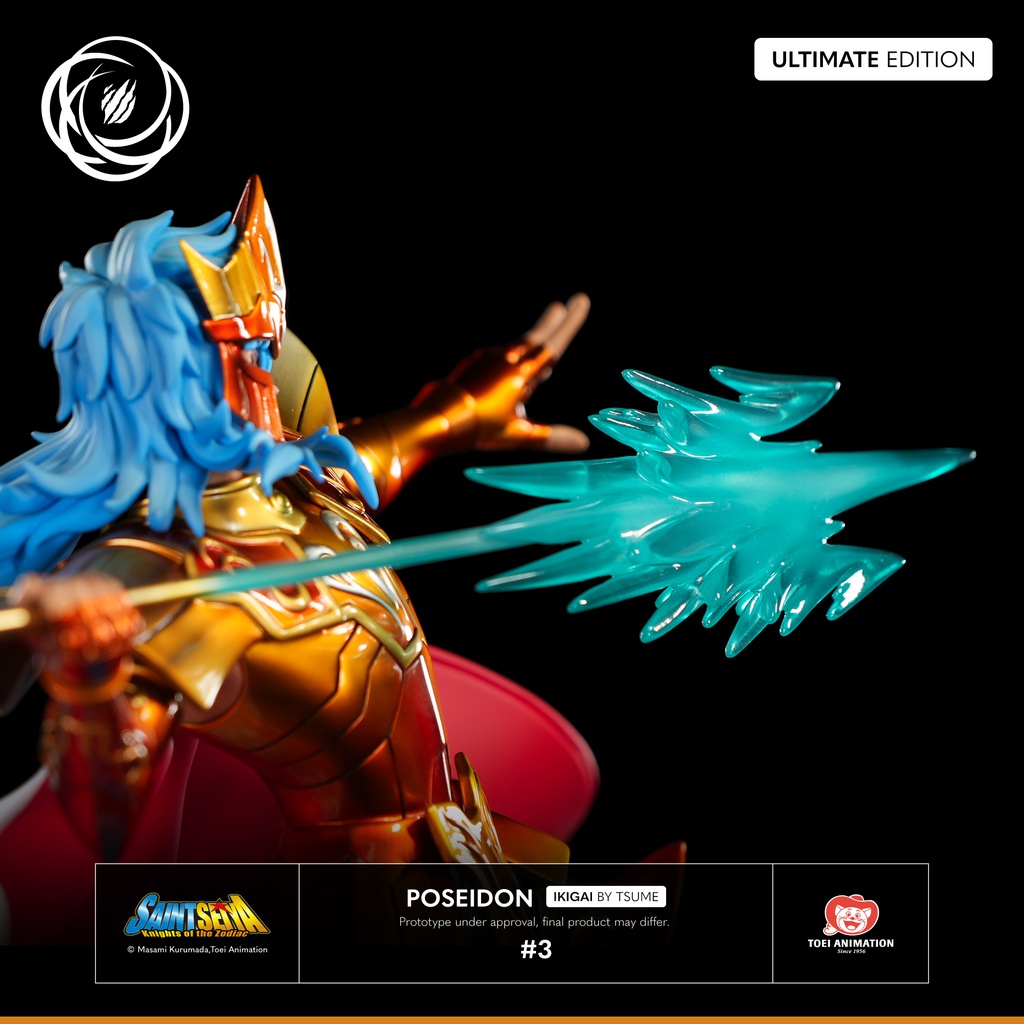 CHARACTERISTICS
Artistic direction / 2D Concept:
Tsume Team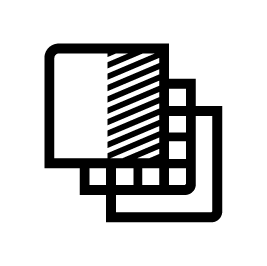 Polyresin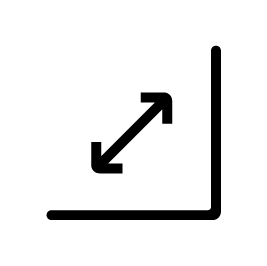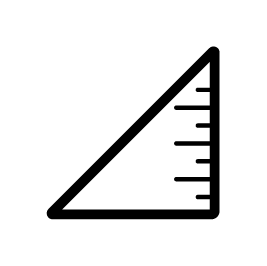 18 x 36 x 34 cm

Q4 2022 - Q3 2023

1 IN 5 CHANCE TO GET ONE!
Do you like surprises? Enjoy an ultra collector one with the Ultimate Edition! A different version of the Ikigai statue with one or more modifications compared to the initial Regular Edition and a print run that will not exceed 25% of the limited edition! Want to know more, here we go!
WANT TO KNOW MORE?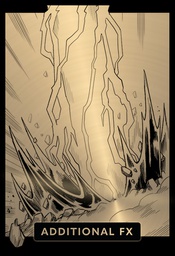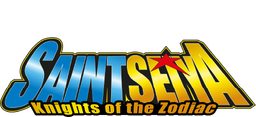 This Ikigai statue shows Julian Solo, the host of Poseidon, going on the attack in the Poseidon arc. His gaze, as deep as the ocean's blue, shimmers with fury as he throws his sacred trident at Saori, the reincarnation of Athena. The Goddess of Wisdom and the God of the Sea, enemies since mythological times, have the same desire: to end this war and the existence of their adversary! The Olympic God wears his divine cloth in gold colors and multiple metallic reflections, whose copper and golden tones merge with those of his favorite weapon. Like his wavy bluish hair, he rests on a raging sea of transparent resin, recalling his status as a King and Master of Oceans, capable of engulfing any opponent! Behind him, partly submerged in water, we can see a fragment of the Main Breadwinner pillar of the Marina sanctuary of Poseidon. This pillar, which features the characteristic symbol of the trident, can only be destroyed last, just like its holder! Determined to win this mythical battle, Poseidon intends to use the devastating force of his element to draw his opponent out to sea and drown his hopes of victory!

Regular Edition : 3360 pieces
Ultimate Edition : 840 pieces


DOWNLOAD THE ASSEMBLY INSTRUCTIONS



© Masami Kurumada,Toei Animation